Sending packages is very common in our daily lives. Sometimes it's  necessary to send a letter to an old friend, a document to a business partner, or a gift to a family member on holiday. In all of these situations, a good shipping service, such as USPS, can be used to make things easier. But do you really know what is USPS?
If you have a store and need to deliver orders or send letters often, you can use USPS to save money and time. Even though mail volume decreases each year, there is still a great number of people using post office services. According to Statista, the volume reached 128.9 billion units in 2021. 
What is USPS?
Most people know what is USPS, but if you don't, we are going to explain it simply. The United States Postal Services is a governmental company that provides a mail system throughout the country and for other locations abroad. With more than 34,000 locations, they reach every address possible, counting 160 million residences, businesses, and post office boxes. 
That's why the company operates more than $71 billion per year and is responsible for delivering 48% of the world's mail. Compared to other postal services, like UPS and FedEx, this option is recommended for those who want different types of services to attend to every need.  
But how do people choose USPS over other companies?  Which is cheapest and who offers the best price? Most of the mail options are cheap when it comes to small packages. As expected, the bigger the box or envelope is, the more expensive it is to deliver because of the weight.
Price is the first point used to select USPS mail services. However, the company offers  many  benefits for its customers. When you deliver something, you need insurance that the items will arrive safely. That's why, signature proof and electronic verification are offered.
How does it work?
Now that you already know what is USPS, it is time to understand how does USPS works on different occasions. The most recommended service is Click-N-Ship. As the name suggests, you have to enter the website to choose a service, pay for postage, print the shipping label, and pack the box. 
Then, it's your time to choose: leave it by yourself in a post office or schedule a pickup from your address. If you decide on the last one, you just have to pay for the service online, with a debit card, so they can take the box at no additional cost.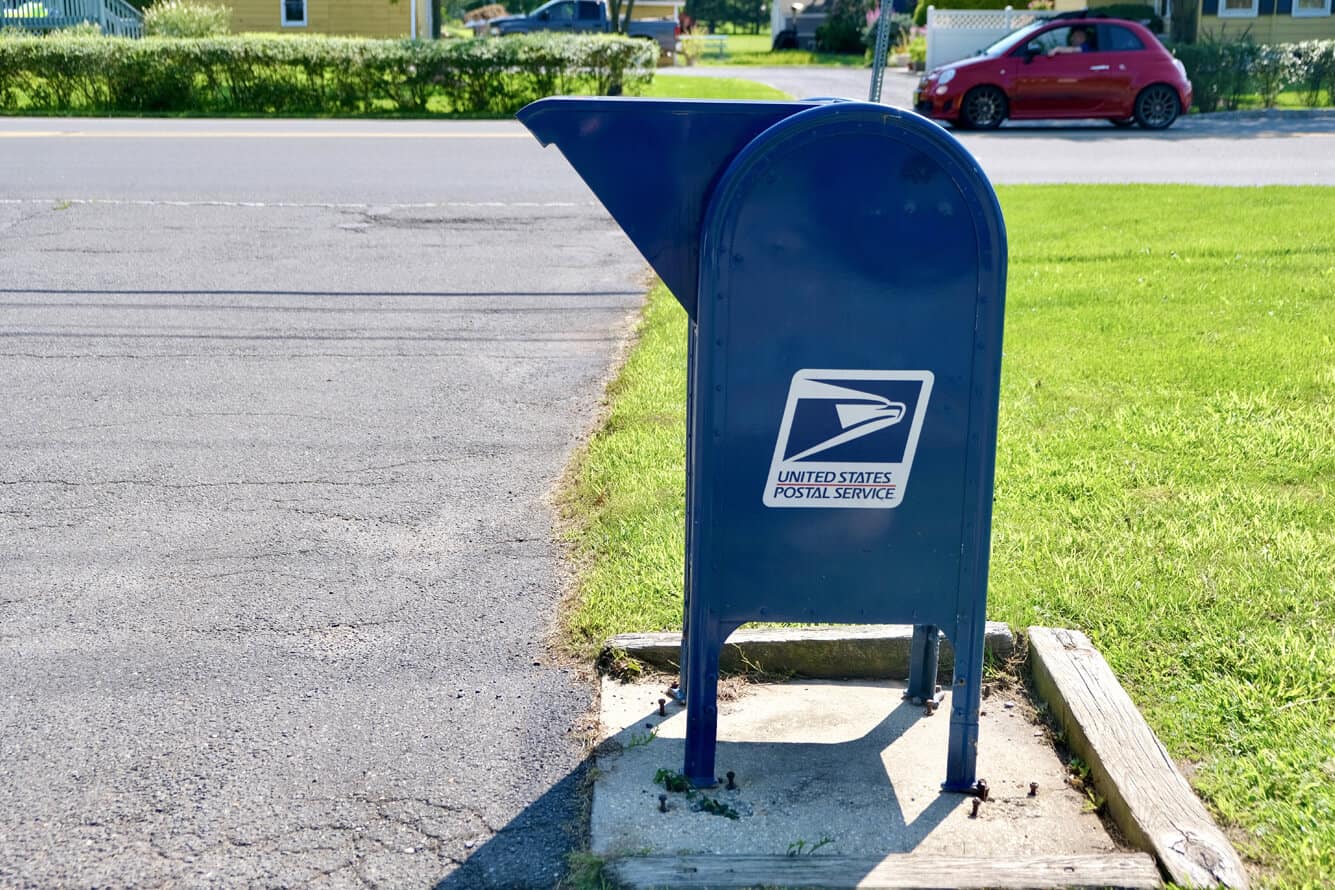 If you use the Click-N-Ship or go straight to the post office units, the services are the same. It has to be selected by shape (and weight), speed, and cost. As said before, cost varies based not only on weight, but also on distance and shape. Be aware of every aspect to make the best decision.
The list of mailing services includes Priority Mail Express, Priority Mail, First-Class Mail, First-Class Package Service-Retail, USPS Retail Ground, and Media Mail. The last two options are not available for international shipping. See the difference between them below.
Priority Mail Express: used for 70 lbs or less. It takes 1 or 2 days to be delivered;
Priority Mail: same weight, but can take 3 days to arrive;
First-Class Mail: it is the most immediate option for postcards, letters, and large envelopes with 3.5 oz or less. It takes 1 to 5 days to get to the destination;
First-Class Package service: a good option for small packages with 13 oz or less. It takes 1 to 3 days to arrive at the address;
USPS Retail Ground: small and large packages weighing 70 lbs or less. It takes between 2 and 8 days, except for off-shore locations;
Media Mail: same weight and time as USPS Retail Ground, but mostly used for books, manuscripts, sound recordings, and educational materials. 
Tips to use USPS the best way
After learning what is USPS, you must get some tips to have a better experience using their services. The tips were given by those who use it frequently and know how shipping can be tricky. 
Choose international shipping: if you want to ship a package abroad, choose an option by the period you need to get the package there. Besides, check the restricted items list for the destination country to make sure you are not sending any prohibited content. Note that the list varies per country; 
Schedule pickups and save your time: instead of going to the post office to leave the packages by yourself, ask for the carrier to take them to your house. If you do that, don't leave the boxes outside or on the porch, because someone can take them, and you may lose something valuable;
Going to travel? Notify to Hold Mail on the USPS website: as they know you will not be home for a few days (or months, eventually), your packages and letters can be held securely at the post office. When you return, you can pick them up or request a delivery; 
Wrap it and pack it: even if you use your own boxes or USPS material, guarantee that everything is safe. Select the right size and shape of the box to avoid overstuffing, breaking open, and damaging your goods. Use bubble wrap or crumpled paper and reinforce along the folds, edges, and the bottom with tape.
With those tips, you will save time and money. If something goes wrong, you may do it all over again. So pay attention to every detail and send everything you need to every corner of the world. 
OneBlinc is here to help you!
Now, you know what is USPS and can decide the best way to spend your money. But if you still need help with financial solutions, count on OneBlinc! We make things easier for you!

About us
Unexpected things happen more often than we would like them to. That's why OneBlinc is here to help, whether you have an emergency or just need that extra cash to go through the end of the month. We believe in people, and we understand that everyone might need money someday, somehow.