Anyone might need extra money at some point. Loans are a great option for when you need financial help. That's why it's important you have a deeper understanding about loans. If you are a Maryland resident and interested in learning more about loans in Maryland, this article will  help you.
In this article, we'll help you understand more about loans in Maryland, including the specifics of pre-approved loans, online loans, and loans for bad credit. Go ahead and get to know some valuable information about loans in Maryland!
Loans in Maryland
There are many options of loans available for all borrowers in the State of Maryland. To help you understand loans in Maryland, here are some of the most common types of loans:
personal loans: it's a loan that allows you to get funds from a lender and repay it with interest over a certain period. Personal loans in Maryland typically have the funds available in one lump sum. The repayment is made in installments;
installment loans: it's a type of loan that offers an amount of money in one lump sum. The repayment happens in smaller parts, called installments. Installment loans in Maryland are designed to match your paycheck cycle — installments can be monthly, weekly, or bi-weekly;
payday loans: it's a small loan — typically up to $ 300 — taken upon your next paycheck. Payday loans in Maryland are short-termed, to be paid in no more than 30 days;
line of credit: it's a type of loan where the lender stipulates a maximum amount you can take out anytime you want and repay it with interest. The repayment can be done in one lump sum or over time. Either way, the interest is applied as soon as the money is borrowed.
To get a loan in Maryland, you have to go to a lender and apply for it. The lender will ask you to provide your personal data (name, date of birth, address, contact details, and employment status), your income, your employer details, and any other financial services you already have, such as credit cards, student loans or other outstanding loans.
Lenders may ask for additional information for you to apply for a loan. With the information you provide, they're going to assess if you're eligible for a loan. If you are eligible, the next step is submitting your application. Then, you have to be evaluated by the lender before getting access to the fund.
You can get online loans in Maryland for many types of loans. With online loans, the entire loan process is done online, from submitting your information to approval to get the money. This option makes the process easier and accessible to more people.
Pre-approved loans in Maryland
Some specific groups can be pre-approved for loans in Maryland. Being pre-approved means that you meet the initial eligibility requirements to apply for a loan. You can still be subjected to the lender's verification standards before the loan is approved for funding, depending on their specific criteria.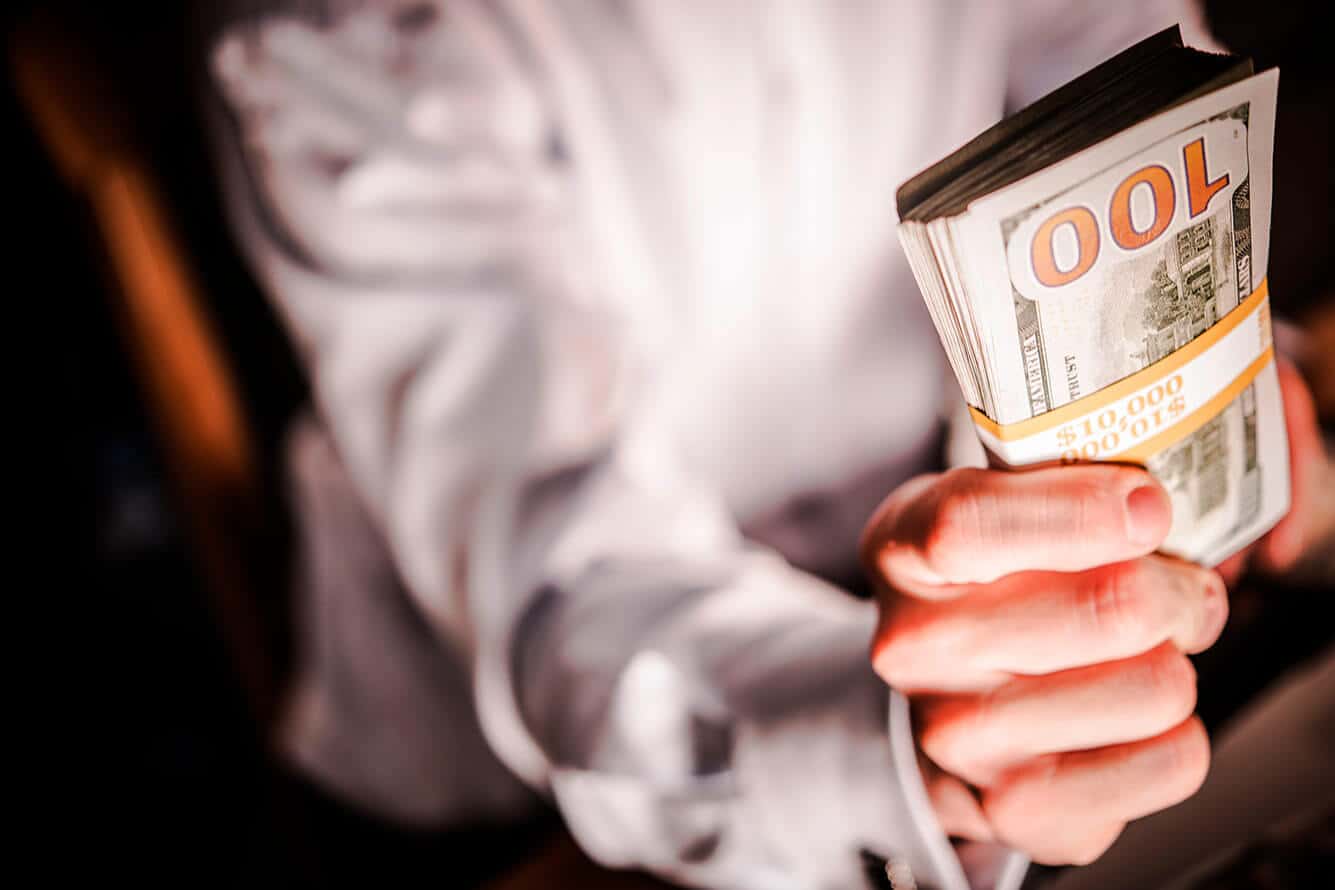 If you work for one of our partner employers and you don't have any open bankruptcies, you're pre-qualified for a loan at OneBlinc. Our partners include postal service, health care professionals, and government employees.
Government employees
Government employees can be eligible for pre-approved loans in Maryland. These special conditions exist because government jobs offer stable employment. Government employees have strong job security, with positions that can last for several years and even decades.
How do you know if you qualify for a loan for government employees? A government employee is anyone employed within the branches of government. This includes uniformed service members, clerical workers, law enforcement, postal service, public health, and more.
At OneBlinc, if you are a government employee in Maryland, you can get up to $  5,000, with competitive interest rates, depending on eligibility requirements. Since branches of the government qualify as one of OneBlinc's partners, government employees are pre-approved for loans at OneBlinc.
What if you have bad credit?
In Maryland, loans for bad credit are available because some lenders don't require credit checks when evaluating loan applications. This is possible because they use technology to assess the risk and evaluate the borrower's ability to repay a loan, without being dependent on credit on data held by credit bureaus.
Now that you know that there are loans available for all borrowers, no matter their credit score, you're probably asking yourself: where can I get a loan with no credit check in Maryland?
At OneBlinc, we offer loans in Maryland without a credit score check. We use our risk assessment algorithm and alternative data to make our credit decisions. Our technology gives us a sharper picture of your financial history and your ability to repay a loan, without depending on a credit score check. 
OneBlinc is a financial agency licensed in Maryland, providing fair and affordable credit solutions for people that work hard, but need some extra help to get their finances in order until the next paycheck. We have a team of specialists dedicated to helping you find the best financial services. Come to OneBlinc!

About us
Unexpected things happen more often than we would like them to. That's why OneBlinc is here to help, whether you have an emergency or just need that extra cash to go through the end of the month. We believe in people, and we understand that everyone might need money someday, somehow.