Earlier this year, after 15 years in the making, legislators in the US passed the bill for the Postal Service Reform Act. However, how will it affect the everyday lives of Americans? How about USPS employees? Here's everything you need to know about the Postal Service Reform Act.
What is the USPS?
The United States Postal Service (USPS) is a mail delivery service created by the government of the United States. It's the only postal service allowed to deliver letters and packages in every household of the US.
The USPS was founded in 1775 when Benjamin Franklin was appointed the first Postmaster General. In 1970, it was made an independent agency. The USPS currently employs more than 500,000 people across the US, reaching 160 million residences, businesses, and post office boxes in the country.
How does USPS work?
The USPS is required to deliver mail to every house in the US. Private postal services, such as DHL and FedEx, aren't required to cover the entire US territory. This means that the USPS is especially important to rural and underserved communities, which have fewer postal options and rely on them.
The United States Postal Service is independently funded, which means it doesn't receive funds from the federal government. All of its revenue is generated through the sales of stamps and services fees.
In other words, the USPS can have the same financial problems as any other organization: if the revenue is lower than the costs, they'll lose money, which is what's been happening in the last few years.
USPS Reform Act
In February 2022, the Senate passed the bill for the Postal Service Reform Act. The reform act is expected to allow the USPS to modernize its services in order to save money in the next few years. 
Changes in USPS include two mandates: when eligible, retired USPS employees must enroll in Medicare so the agency won't have to pay for its health care in advance. The previous bill required that the USPS pre-funded retired employees' health care at least 50 years in advance.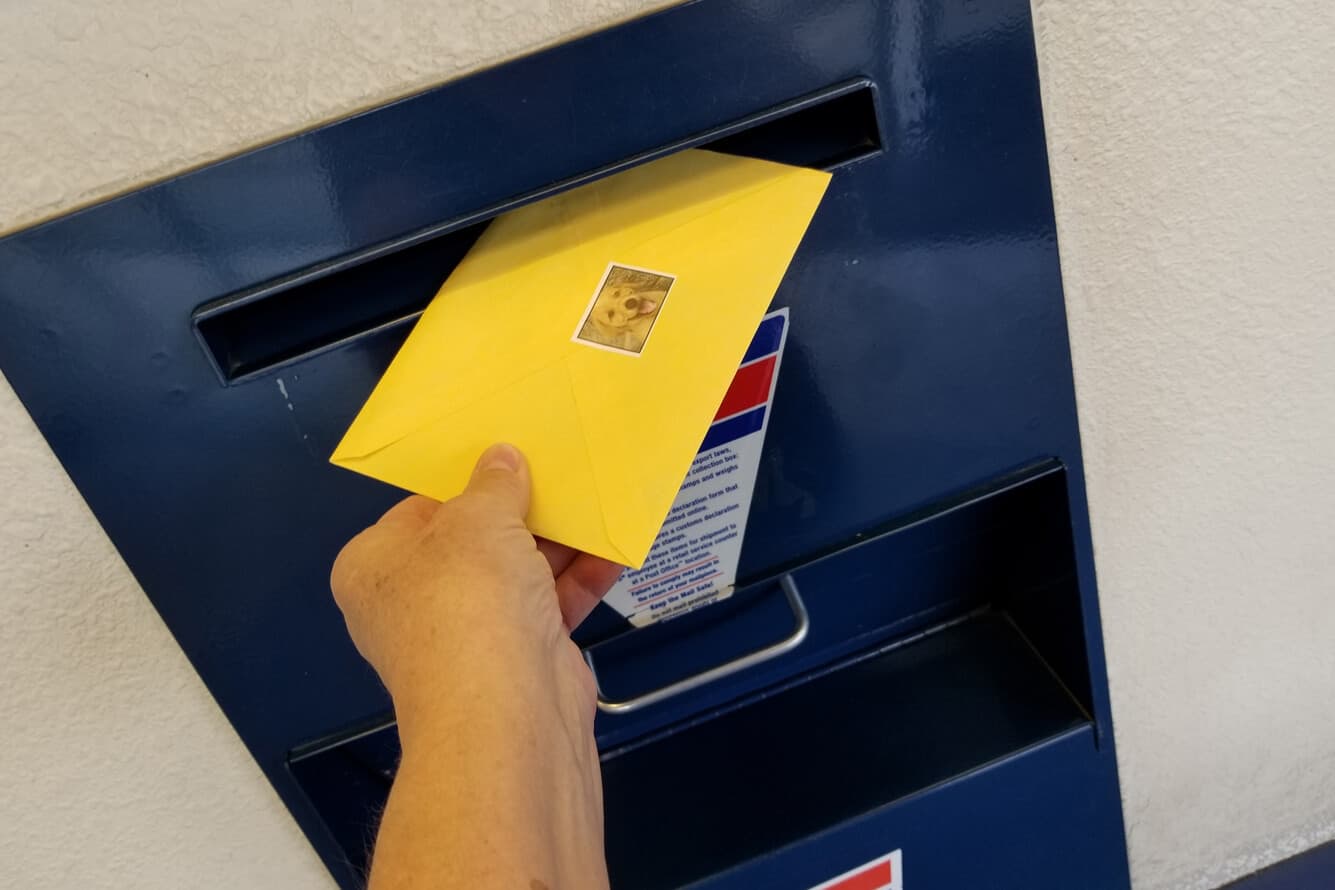 According to the lawmakers behind the bill, It's expected that the agency will be able to save up to USD 500 billion over the next ten years. They suggested that this financial change was long overdue and will allow the USPS to continue its operations.
The United State Postal Service is the only organization that can deliver legal and government mail in the US. With this disposable income, the USPS will have the opportunity to modernize its services, impacting nearly every American. 
What does it mean for USPS employees?
According to the American Postal Workers Union, the Reform Act is expected to improve working conditions for USPS employees. The president of the American Postal Workers Union, Mark Dimondstein, said that the financial déficit had a negative effect on workers, including longer hours and lower morale.
The American Postal Workers Union expects that money saved by the USPS after the Reform Act will allow improvements, such as better vehicles for deliveries and better staffing, which could alleviate the burden of understaffed workers.
Benefits for Postal Service employees
Government employees have strong job security, with positions that can last for several years and even decades. Since government jobs offer such stable employment, government employees have access to special conditions when applying for financial services.
Government employees, including USPS employees, are the most commonly eligible groups for pre-approved loans. Being pre-approved means that you meet the initial eligibility requirements to apply for a loan and have a better chance of being approved. 
Because lenders value the stability of government employment, they offer pre-approved allotment loans for Postal Service employees. This means easier and faster access to funds. In some cases, it can even mean special rates and more convenient repayment conditions.
Even if you don't have a high credit score, you can still get loans with special conditions if you are a Postal Service employee. Due to the stability of government employment, lenders can offer loans for postal employees with bad credit. 
This is possible because lenders use alternative assessment tools for evaluating your application without a credit score check. At OneBlinc, we use our own risk assessment technology, which gives us a sharper picture of your financial history and your ability to repay a loan, without needing a credit check.
If you are a US Postal Service employee, there are benefits for you at OneBlinc. You're automatically pre-qualified for a loan at OneBlinc if you don't have any open bankruptcies and work for one of our partners, including the USPS.
OneBlinc was created to provide fair and affordable credit solutions for people that work hard but need some extra help to get their finances in order until the next paycheck. We have a team of specialists dedicated to helping you find the best financial services. Come to OneBlinc!

About us
Unexpected things happen more often than we would like them to. That's why OneBlinc is here to help, whether you have an emergency or just need that extra cash to go through the end of the month. We believe in people, and we understand that everyone might need money someday, somehow.