Loans are  great options for anyone looking for extra funds in order to reach financial milestones. They can be an accessible financial service for anyone in the US, although they vary depending on the area. If you're a resident of the State of Louisiana and are looking to get loans in Louisiana, this article is for you.
In this article, we'll help you understand how loans work, what the most common types of loans are, and how you can get loans in Louisiana even if you have bad credit. Go ahead and learn all about loans in Louisiana!
Loans in Louisiana
Access to a loan can be different between individuals, depending on where they live in the US. The same goes for interest rates, maximum amounts, and repayment regulations. Here are some of the most common types of loans in Louisiana.
Personal loans: a form of credit that allows you to get funds from a lender and repay it with interest over a certain period. Funds are available in one lump sum, while repayment is usually made in installments. ates and repayment plan of personal loans in Louisiana are determined upon signing the agreement before accessing the funds;
Payday loans: a loan taken upon your next paycheck. Payday loans in Louisiana offer smaller amounts of money — typically up to $ 300 — with short-term repayment. Repayment is done in one lump sum aligned to your paycheck schedule, often in no more than 30 days, with interest counting from the day you take the loan;
Installment loans: a loan with fixed interest rates repaid over a certain period. When taking out installment loans in Louisiana, you get funds in one lump sum and repay it in smaller amounts. The number and frequency of installments are decided when you take out the loan;
Title loans: a type of secured loan because it requires an asset to act as collateral. If you don't repay the loan, the title of the asset is transferred to the lender. In Louisiana, title loans commonly occur as home equity loans, which are based on the equity of your home;
Mortgages: a loan used to pay for a house. Payment is set in monthly installments, divided over 15 or 30 years. The property purchased with the loan acts as collateral until the loan is paid in full. If the loan is not paid in full, the lender can get ownership of the house;
Auto loans: a loan used to purchase a vehicle. It works similar to home loans, but with shorter repayment — in 2 to 7 years. Since the vehicle acts as collateral until the loan is fully paid, auto loans are secured loans;
Student loans: a loan used to pay for the costs of education. Student loans are a very common unsecured type of loan in Louisiana because they don't require an asset to act as collateral; 
Government employee loans: it's a special condition in which government employees are pre-approved for loans in Louisiana. If you are a government employee in Louisiana, you are pre-approved for loans up to $ 5,000 at Oneblinc, depending on eligibility requirements.
Loans vs Credit Check
Now that you understand loans in Louisiana, you may be wondering: "where can I get a loan with no credit check?". There are various options of loans in Louisiana that don't require a credit check.
This is possible because some lenders in Louisiana use other forms of verifying and approving the borrower without credit score checks. This makes the process less bureaucratic and more accessible to different borrowers.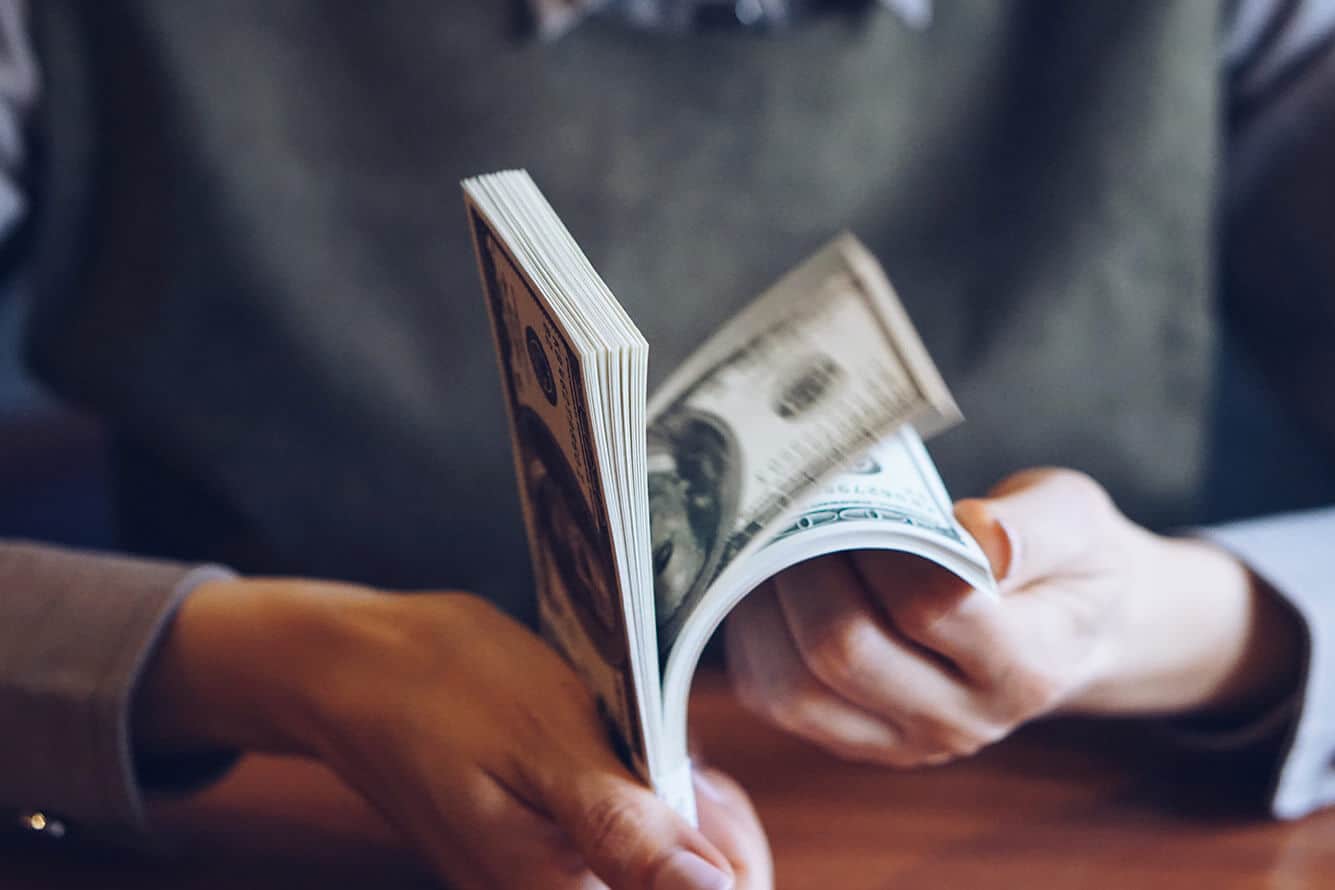 This change is part of a larger tendency of financial agencies being less dependent on credit bureaus and other traditional financial institutions. In this new wave of financial services, lenders use technology to evaluate the borrower's ability to repay a loan without being dependent on credit scores. 
At OneBlinc, we use our risk assessment algorithm and alternative data to make our credit decisions. Our technology gives us a sharper picture of your financial history and your ability to repay a loan, without being constricted by credit scores.
Get to know OneBlinc
OneBlinc is a financial agency licensed in Louisiana, providing easy, accessible credit solutions for people who need help to get their finances in order. We offer accessible loans with competitive rates, which we believe to be a true alternative to the vicious cycle of predatory lending.
Helping people is a part of our DNA, and we work hard to provide the best solutions for you. We have a team of experts dedicated to help you find the resources you're looking for and choose the best option for your specific financial needs.
In case OneBlinc is not yet licensed in your state, do not be discouraged. We are working hard to add more states to our list. Leave us your information, so we can contact you as soon as your state is on board.

About us
Unexpected things happen more often than we would like them to. That's why OneBlinc is here to help, whether you have an emergency or just need that extra cash to go through the end of the month. We believe in people, and we understand that everyone might need money someday, somehow.