Crédio imagem: OneBlinc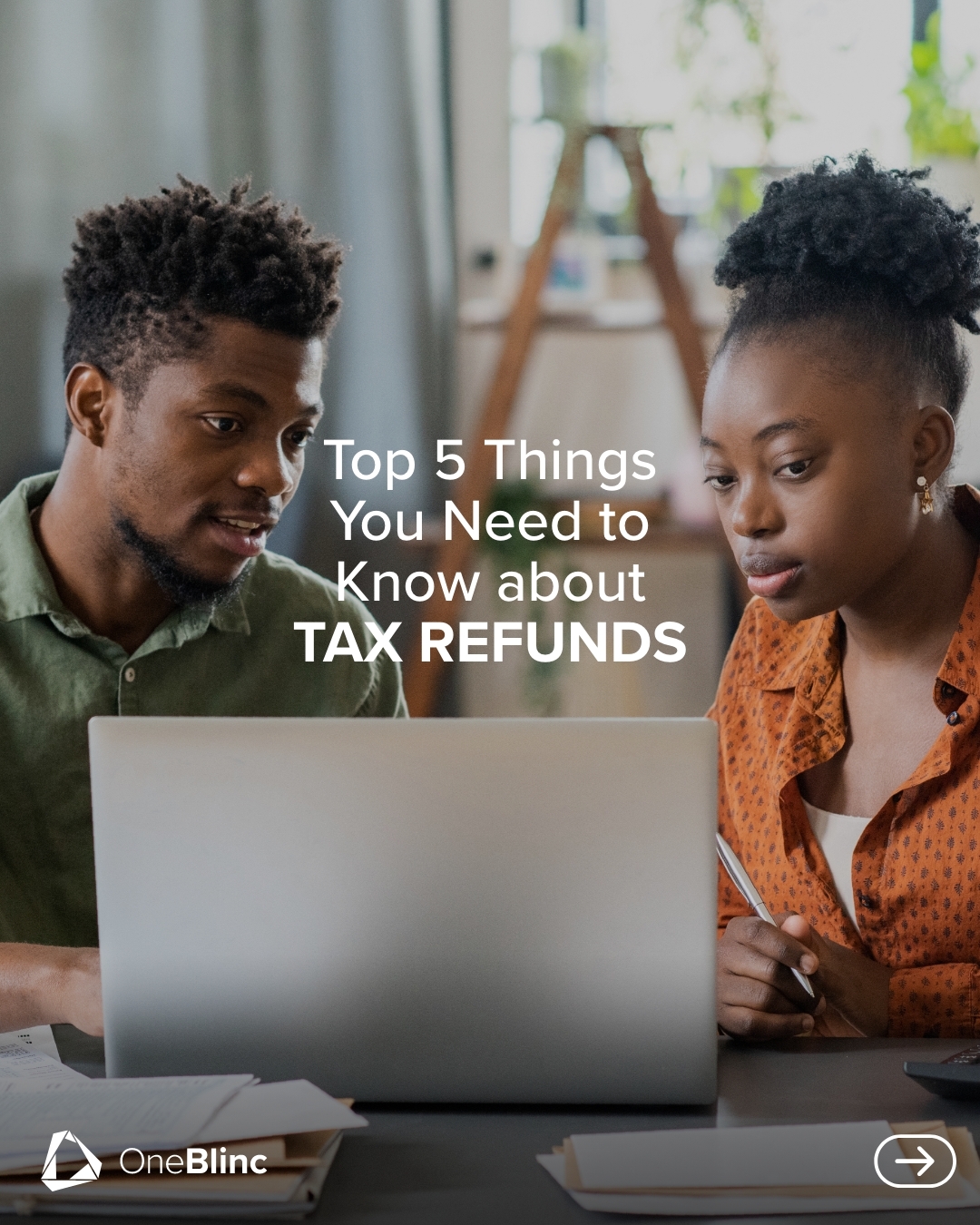 It's that time of the year (no, not Christmas :).  Let's talk about Tax Returns! We selected 5 essential tips to help you save time and reduce stress when filing your taxes. Enjoy this 3min read courtesy of OneBlinc.
The IRS typically issues it within 21 days for electronic tax returns. However, this can take longer during peak tax season.

This year, you have until Tuesday, April 18 to submit your taxes.
*NOTE to all CA residents: The IRS has announced that California storm victims have until May 15, 2023, to file various federal individual and business tax returns and make tax payments.
To receive a tax refund in the United States, you must have overpaid in taxes throughout the year. If you owe taxes, you won't receive a refund.
Direct deposit is the fastest and most convenient way to receive your tax refund. You can have your refund deposited into one or multiple accounts, including a savings or checking account, prepaid debit card, or health savings account.

Tip #4 – Refundable Tax Credits
Certain tax credits, such as the Earned Income Tax Credit (EITC) can result in a larger tax refund. These credits are designed to help lower- and middle-income taxpayers, so it's important to check if you're eligible.
Keep good records of your income and tax filings, as This will make it easier to prepare your tax return and reduce the likelihood of errors that could delay your refund. You should also keep a record of any correspondence with the IRS, including the date of any phone calls, to help resolve any issues that may arise with your refund.
Wanna a deeper dive into Tax Refunds ?
Read more at:
https://www.irs.gov/newsroom/irs-sets-january-23-as-official-start-to-2023-tax-filing-season-more-help-available-for-taxpayers-this-year

About us
Unexpected things happen more often than we would like them to. That's why OneBlinc is here to help, whether you have an emergency or just need that extra cash to go through the end of the month. We believe in people, and we understand that everyone might need money someday, somehow.