Social Security is a program administered by the Federal Government of The USA that works by providing support to those people who are eligible. To be eligible, you'll need a social security number when applying for a job.
The program uses taxes paid into a trust fund to provide benefits when you retire, cannot work due to a disability and even supports your legal dependents in the event of your death.
When you retire or are unable to work due to a disability, social insurance provides a source of income for you or your legal dependents (spouse, children or parents) in the event of your death.
What is a social security number?
According to the Social Security Administration of the USA (SSA), the social security number is a nine-digit number and represents your ongoing connection to social security. It's through this number that all your covered wages or earnings as a self-employed person are accurately identified and recorded.
You can contact the Social Security Administration by phone. The social security number office is 1-800-772-1213. You can call this national number toll free and it should be used if you're unable to reach your local office or experience automated online and telephone services.
The social security number is important because you need it to get a job. It's also used to monitor your record once you start getting benefits or other government services. 
Always keep your social security card in a safe place, along with other important documents, but if you happen to lose your card, you can still use it as long as you know the numbers. Never give your number unnecessarily. Social security fake number is present anywhere, resulting from cyber criminals so you need to be careful. 
A social security number can be used to steal an identity and it's commonly called "identity theft". It's used to commit fraud, for example, open new credit and bank accounts, get medical care/other benefits, and obtain employment.
Get your social security number and card
Here, you'll learn how to get a social security number. Whenever you're hired for a new job, your employer will ask for your social security number. Your employer's accounting department will use this number to report your income to the Internal Revenue Service (IRS) and to the Social Security Administration.
The proposal to create a Social Security Number (SSN) in 1936 was solely to track the earnings histories of US workers, as well as for use in determining Social Security benefit entitlement and calculating benefit levels. Today it's regarded as a national social identifier.
For those who are an immigrant, you can apply in two ways. The first way is to apply in your home country by filling out the US Department of State immigrant visa application form. The second one is if you're already legally present in the US, you should contact the social insurance office closest to you.
If you aren't an immigrant, you also have the following options: if you're legally present in the United States and plan to apply for work permit or legal permanent resident status through the specific forms or if you work legally in the US, you can enter contact a social insurance office
Where can you find your social security number?
The social security number is issued to US citizens, legal permanent residents, and some non-immigrants (workers), and has become a national identification number for taxation and other purposes.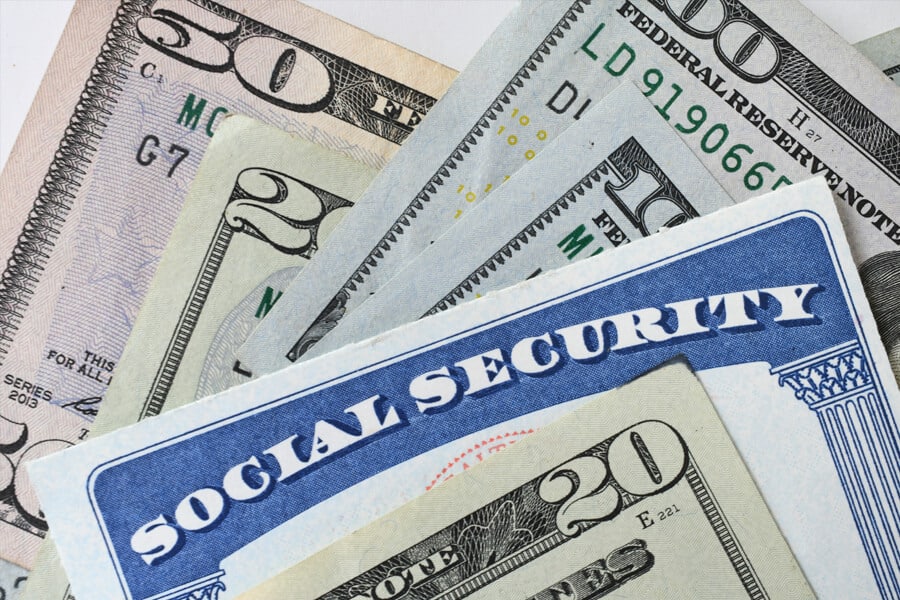 You can look up your social security number on your social security card, as well as other places such as your tax return, W-2s, and bank statements. Most individuals on a nonimmigrant visa don't have a social security number.
Is it possible to change a social security number?
Can you change your social security number? No! The Social Security Administration doesn't allow anyone to change numbers unless it happens under limited circumstances. But if you want a new card, simply request a replacement from them. 
If you need to change your number for any reason, you must provide a statement explaining why you need a new number. In addition, you must provide reliable third-party documentation justifying this reason, as well as you must include medical, legal or law enforcement documents about identity theft, abuse or harassment.
You'll also need to present your legal documentation of your US citizenship or residency, age, identity and current number. If you've legally changed your name in step, you'll need to provide supporting documentation because you need to match your social security number with your name.
Applying for a new social security number is quite simple and in the same way you probably should've applied for the first one. You'll need to complete one of the forms and answer a series of questions.
How can a social security number affect a loan application?
Having a social security number makes it considerably easier when you need to apply for a loan. Generally, a bank or lender can access all of your necessary information required to process the loan. If you don't have a number, don't be afraid. 
For a long time, it's been propagated that if you don't have a number or aren't a legal resident of the US, you wouldn't be able to apply for a loan in the USA. However, even if you're an immigrant without a social security number, it's still possible to get a loan and get a bank account.
Here at OneBlinc we believe that everyone deserves a chance to build a better future. Blinc was created to provide fair and affordable credit solutions. Please contact us to assess your situation.

About us
Unexpected things happen more often than we would like them to. That's why OneBlinc is here to help, whether you have an emergency or just need that extra cash to go through the end of the month. We believe in people, and we understand that everyone might need money someday, somehow.