Do you work for the government and would like to know more about loans for federal employees? So, this is the right post for you! Here, we'll cover all you need to know before applying for it.
Loans are an essential part of America's financial system. It's no exaggeration to say that, at some point in life, almost every American will need some kind of loan for different reasons and circumstances.  
None of this is necessarily the result of a bad economic system, but a consequence of the fact that, for a great majority of people, loans are required for many situations, from getting a college degree to covering medical assistance.
In the US, there are different kinds of loans depending on the type of your profession. In this post, we'll talk about one special kind: loans for federal employees. If you fit in this description, keep reading and learn more about this special benefit!
Types of government loans
There are distinct kinds of federal loan for public servants, ranging from agricultural loans to veteran loans. They're all offered and subsidized by the government. We summarize them down below.
Agricultural loans 
Agricultural loans are divided into different types and programs. Each of them are designed for distinct needs, from helping farmers and ranchers with their operating costs, to financing constructions and repairments of facilities, such as fishing vessels, and others alike.
If you're a farm owner and would like to improve your facilities, or make investments to enhance your production capacity, you should definitely consider applying for an agricultural loan.
Business loans
Business loans are also divided into different categories and programs. You can find plans of federal credit designed to help small businesses, start-ups, Native American-owned companies, and even assistance with economic injuries. 
Educational loans
These're loans designed for helping federal employees with different educational costs. There are various low-interest loans that assist students to cover the expenses with various types of educational degrees and careers.  
Housing loans
These loans are offered to help federal employees with mortgage, as well as buying, building, or improving their permanent residence. There are different types of housing loans for public servants, especially for veterans.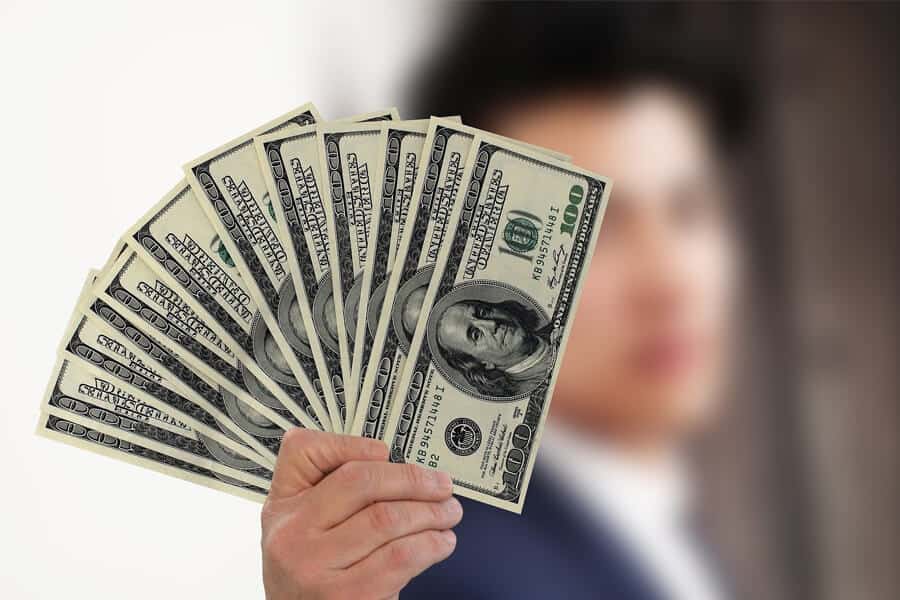 If you're a federal employee and need financial assistance to repair your house or even to build your dream's home, you should consider applying for a federal housing loan.
Veteran loans
The government offers many options of loans for veterans. There are loans for different needs and purposes, as well as for specific groups, such as the Native American Veterans.
If you'd like to learn more about all kinds of loans offered by the government, you can go to GovLoans official webpage. Moreover, you should know that federal employees are allowed to apply for other types of loans at different funding agencies.

For example, you can find agencies offering loans for different emergencies and hardships. If you're going through a rough phase and need financial assistance to get through, you should definitely consider applying for it. 
Eligibility
We know that you're asking yourself: "what about the eligibility conditions in loans for federal employees? What can I expect in case I would like to apply for a loan of any type?"
Eligibility conditions will vary according to different criteria, such as the loan category or program, the total amount of money, and the payment circumstances. While some categories require a minimum age and a minimum time of work experience, others require different terms.
Advantages of loans for federal employees
Loan conditions are one of the great benefits of being a federal employee. Requirements and criteria for public servants are usually better than other professionals.
Thus, if you're a federal employee, you'll always find good conditions and options for acquiring the loan of your need. Moreover, regardless of your low credit, there are lots of loan categories and programs that you're eligible to apply for. 
Even if your financial background has deteriorated due to financial difficulties, you should know that there are still good options for you. In moments like these, applying for a loan may be the best decision for your financial health.
When and how to apply for a loan
You're probably very interested in applying for a loan, but there are some precautions you need to take before making this decision.
Check which loan category is the most suitable for your needs: whether a housing loan, educational loan, business loan, or any other;
Check the eligibility conditions at the funding institution of your choice;
Check the payment conditions and whether that's comfortable for your salary and expenses;
Don't forget to consider your future plans in relation to how long it'll take to finish paying your loan.
Check One Blinc!
At One Blinc, you can find different options of loans for federal employees. We're a financial agency specialized in helping people overcome their financial challenges. You can check One Blinc's eligibility conditions. Here, you'll find a team of experts to help you with your financial decisions.
Also, you can learn how does One Blinc make loan decision. Transparency is one of our most cherished qualities! Have you enjoyed learning about loans for federal employees? So, keep following our content to learn how to change your financial health!

About us
Unexpected things happen more often than we would like them to. That's why OneBlinc is here to help, whether you have an emergency or just need that extra cash to go through the end of the month. We believe in people, and we understand that everyone might need money someday, somehow.