Loans are a significant part of America.. They're a way of achieving dreams, purchasing important goods of adult life, getting educated, and even helping to get through financial difficulties. But do you already know about any loan types? Follow this post! 
Whatever your age is, you probably heard of someone talking about loans of some kind. This is a very common word in the US. However, the truth's that only a small percentage of people have good knowledge of all kinds of loans that are available in America's financial agencies.
If you're among these people, you should start getting better informed about loans. This is the kind of knowledge that can prove to be extremely helpful when the right moment comes. We prepared the following text to help you learn more about loans and how they can help your life. 
Consumer loans
There are many options available, such as consumer loans — the most conventional loan type, used for helping with different needs, from purchasing a car to paying a mortgage or a surgery. 
Consumer loans are in the form of installment loans. The interested person applies for the loan to get a certain amount of money. In return, the person pays back over time, with monthly payments. 
Consumer loans are split  into two basic categories: secured and unsecured loans. The first requires some collateral from the borrower. One is allowed to offer homes, cars, boats, and other kinds of properties as collateral in case the loan gets defaulted.
Secured loans have lower interest rates and conditions than unsecured loans. On the other hand, unsecured loans don't require collateral for application. The risks attached to both kinds of loans are very different, and you should be careful when considering any of them.
There are other important categories of consumer loans. Each of them is aimed to help you with different needs. We talked about the most popular loan types in the following.
Student loans: offer up to $12,500 for undergraduate students (from a federal lender). Student loan types are very common unsecured kind of loan;
Auto loans: offer up to $100,000 and demand 2 to 7 years to pay back. They're usually secured, so you've to check the conditions carefully before applying;
Mortgages: offer up to $420,000 with the condition of 15 to 30 years to pay back. Mortgages are also very secure. Before applying for it, be sure of looking for the best mortgage loan type;
Personal loans: you can find secured and unsecured kinds of personal loans. Usually, unsecured loans range from $25,000 to $50,000. On the other hand, secured loans have a limit of up to $250,000. Payment conditions for personal loans also vary for different cases;
Home equity loans: this is the loan type for houses, based on the equity of your home. These loans are used for consolidating debts, paying students loans, medical bills, and other similar applications;
Loans for veterans: offer good interest rates and good payment conditions.
Business loans
Among the popular loan types, you'll find small business loans, aimed at business owners unable to cover their daily expenses and keep the business running.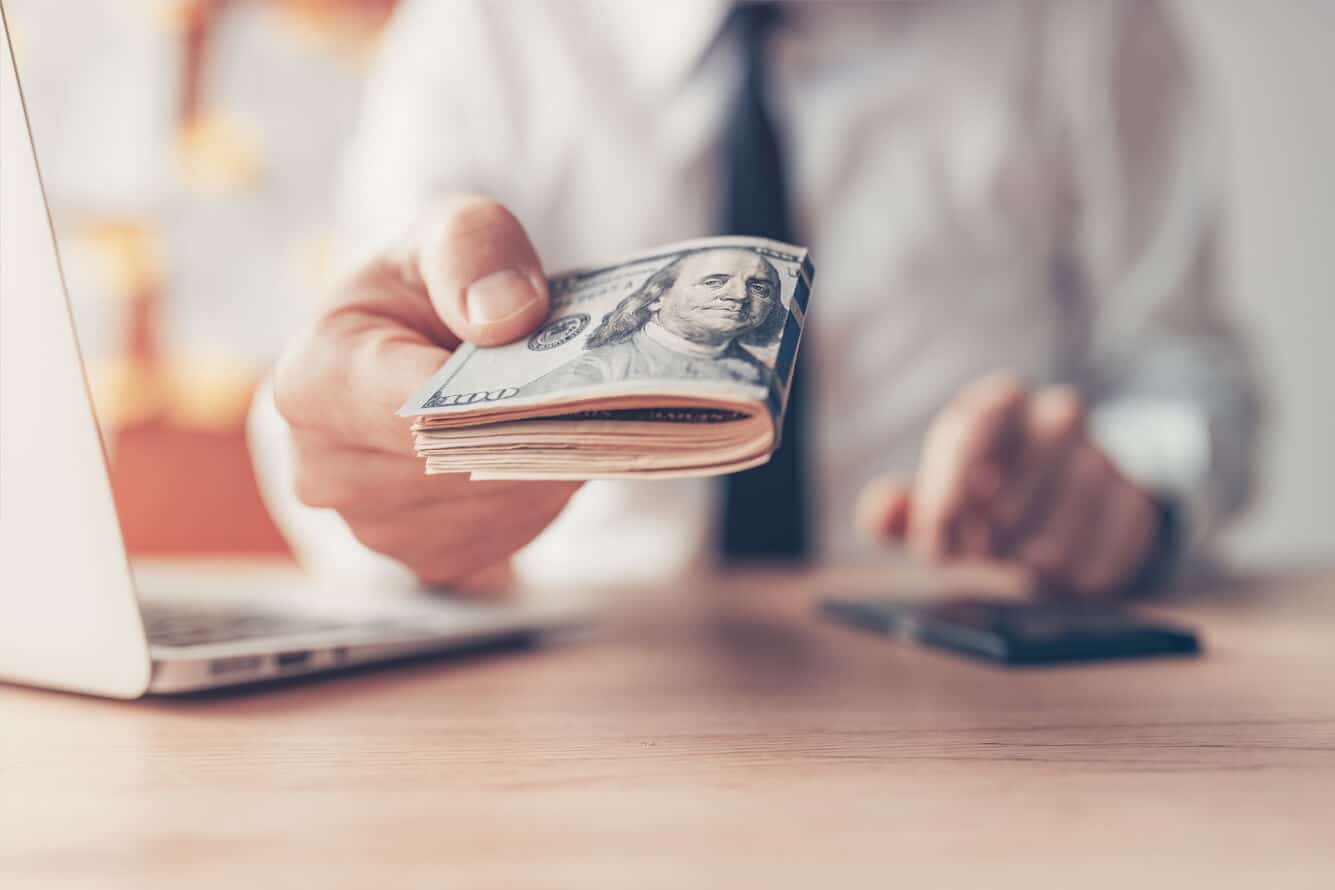 There are also different categories of business loans, aimed at specific needs of the business, like commercial real estate loans (a very popular commercial loan type), business lines of credit, and merchant cash advances.
The amount available for small businesses can range from $1,000 to over $1,000,000. It all depends on the specific need that your business is undergoing. Other factors, like credit score, how much time you've been in business, and monthly income, will affect how much cash the lender is willing to offer.
If you're considering taking a business loan, you should know what options best suit your needs. Lenders may offer different loan programs to help you, so analyze each one carefully. Some questions might offer you some guidance.
Do you already have a plan of what to do with the money?
Are the payment conditions affordable to you, given your current situation?
Can you project anticipate all changes that the money will bring to your company?
Are you really sure that a loan is the only solution to your problem?
OneBlinc can help you change your financial life!
In this post, you've seen all about loan types: all basic categories and their aims, as well as their pros and cons. If you're considering applying for some kind of loan, we hope this post helps with your decision.
If you need help with choosing the right kind of loan or organizing your finances, OneBlinc is the right option for you! OneBlinc is a personal lender that offers fair and competitive rates for all kinds of employees. At OneBlinc, you'll find a team of experts to help you with making the best financial decisions!

About us
Unexpected things happen more often than we would like them to. That's why OneBlinc is here to help, whether you have an emergency or just need that extra cash to go through the end of the month. We believe in people, and we understand that everyone might need money someday, somehow.