Have you ever seen new web celebrities pop up every now and then and wondered how to make money on the internet yourself? It might seem like a foreign and complicated idea, but never forget how wide and receptive the worldwide web can be. 
You can put many tips and tricks into action to make your life easier when looking for that extra income. If you want to learn some of them, stick around! OneBlinc sorted some important information to help you succeed on three different platforms.
Is it safe to have the internet as a source of income?
Stability is the thing that mostly bothers people when it comes to changing their careers and starting to work from home with the internet. As is with any other change of path, moving into a new source of income can be difficult and come with some financial challenges.
That's why you need to have a well-detailed plan before learning how to make money on the internet. It needs to show how much you're willing to invest into your new job, how much time you'll dedicate to it, and what your monthly and yearly goals are. 
Remember that working on the internet does not equal less work. You'll have to dedicate yourself just as much as in any other job, as well as prepare yourself for some bumps along the way. Since it is a self-employment situation, you'll need to be very organized and disciplined. 
Another important thing to notice is that you don't need to leave your current job right away. You can start working on the internet to learn how to make extra income out of it while still dedicating yourself to a full or part-time job. Once you feel that your online career is stable enough, you can draw your full attention to it. 
Is it legal?
You don't have to worry too much about whether making a profit online is legal or not. It is perfectly legal, as long as you follow the rules of the platform you're in and the constitution, of course. 
Copyright is a problem many people face when learning how to make money on the internet. A deep dive into what the copyright law protects is essential to anyone who's looking into creating a following online. The same goes for data protection laws, such as the CCPA.
3 platforms to earn money online
Now that you know what to consider when changing careers from a regular to an online job, it's time to know where you can do that. Below are 3 platforms that can help you make money on the internet and become a successful business.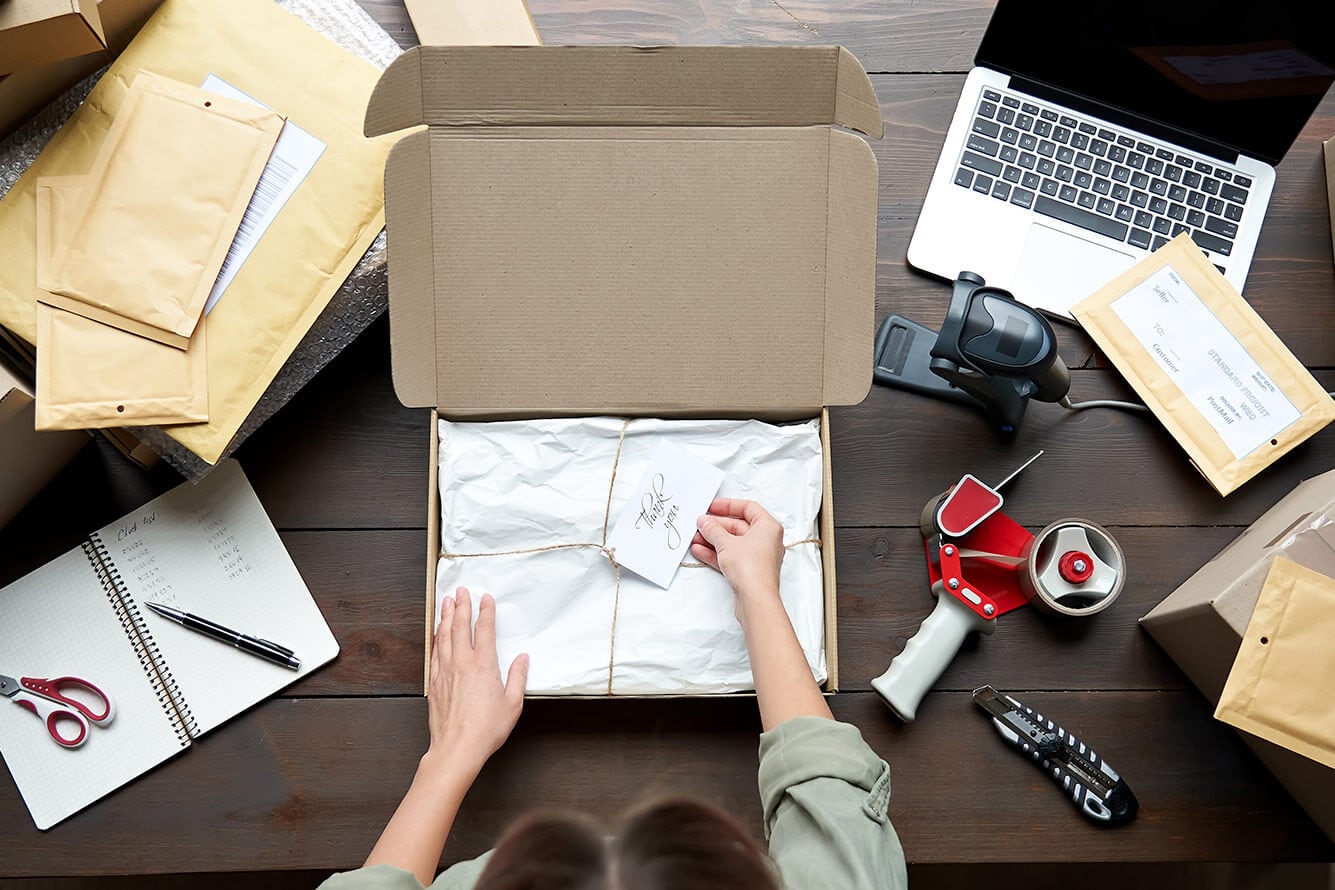 1. YouTube
Did you know that YouTube is the 2nd biggest search engine in the whole world? YouTube is the go-to online profit platform for a reason. As many creators are active there, it still holds place for new people that want to start their channel. 
In order to make money from the video platform, you need to have an AdSense account linked to your channel, gather more than 1,000 subscribers and have over 4,000 valid watch hours accumulated. Some tips on how to start are:
plan your videos beforehand;
have a posting schedule;
film your videos somewhere with good lighting and no background noise.
2. Etsy
Being the star of the show isn't your cup of tea? Then, try selling stuff online! Etsy is a great place to start a small business and grow your presence. You just have to create your page, post your items and wait for them to be bought.
If you're willing to, you can promote your store and your items through the platform's many tools. Besides that, something we recommend is pushing your business through social media. TikTok and Instagram are two places where small businesses are usually welcome by the public!
3. CrewFire
If you plan on making the internet an extra source of income, one of the tools you have is CrewFire. Do you have a favorite brand that you'd like to support online and profit from it? Well, this is your chance! 
The platform allows you to be a brand ambassador and earn money through affiliate links and commissions. It can help you earn some money while growing your online presence and influencer power at the same time. You can also collect points and exchange them for rewards directly on the website. 
OneBlinc is also here to help you reach your goals!
Enjoyed learning how to make money on the internet? Remember that, if you need some money to invest in your online career, OneBlinc is always here to help! Get to know us and make your dreams come true!

About us
Unexpected things happen more often than we would like them to. That's why OneBlinc is here to help, whether you have an emergency or just need that extra cash to go through the end of the month. We believe in people, and we understand that everyone might need money someday, somehow.