Many people dream of having their own business. While it's a very valid thing to think about it, it needs to be very well thought out. Most of the time, the main issue is that there's not enough money to invest in the entrepreneurship plan. That's why learning how to get a loan to start a business is so important.
If you have a lot of small business ideas, but no money to start, don't give up so soon. Today, we will teach you how to get a loan to start a business and prepare yourself financially for this new challenge. Just keep on reading!
Things to consider when starting a business
Before you start your business and ask for a loan in order to put your idea into action, you must have a good plan. This step is not only important for your own financial organization, but also for the financial institution that needs to know you have a clear path on what you're doing. 
The main things you have to be concerned about are:
how much money do you have to invest in your business?
what is your growth goal for the next few months?
are you going to have employees on your team?
is that business going to become your main source of income?
what is your profit percentage going to be?
These are the financial concerns. Many other things are crucial to the success of a business, such as innovation, communication, demand, location, etc. Some of these are connected to money issues since you might need to hire third-party services to do them.
Tracing everything out will give you clarity and help you understand your future business. Then, you'll have everything ready to pitch your ideas to a lender that will help you through your new journey.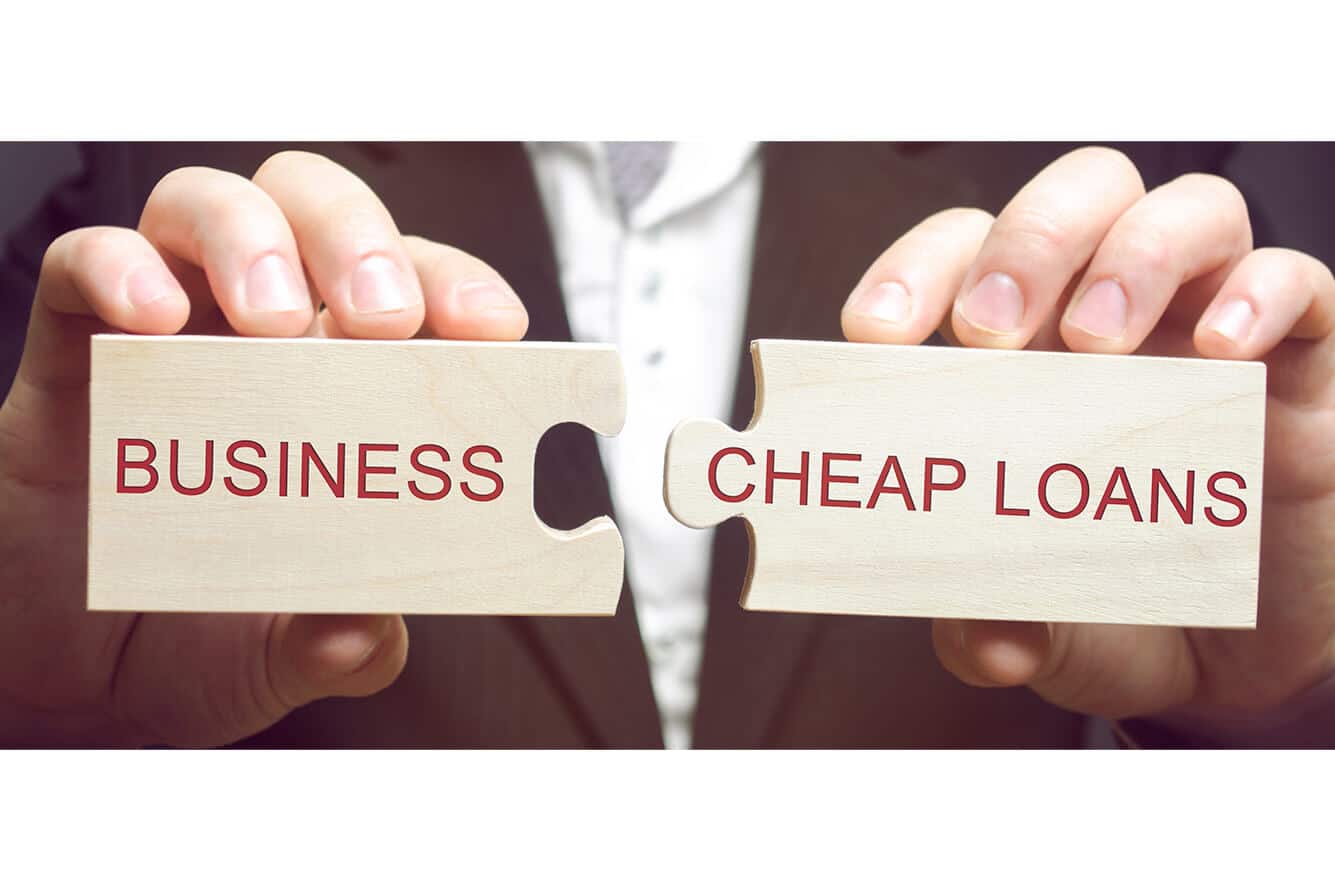 Loans to start small businesses
Now that you have your plan and your projections, it's time to look at how to get a loan to start a business. Nowadays, there are many options available for those who want to become entrepreneurs. The best way to find what's more suited to you is through the U.S. Small Business Administration, or SBA, for short.
The federal agency was created in the fifties in order to help new or experienced entrepreneurs to reach their full potential. On their website, there are many tools and tutorials to teach people how to start A business and keep it going steady until it grows to be a success.
There, you can also find the Lender Match, which helps you to find the best lender for what your business needs. Below, you find the step-by-step on how to get a loan to start a business through SBA. 
1. Fill in the form
The first thing you have to do in order to get a business loan is filling the SBA form. It will ask a few questions about your business and yourself in order to get to know your needs better. 
Some information you might want to prepare before applying is: your business plan, the amount of money you'll need, how you plan on using it, and your industry experience. These are key for lenders to understand you and your business going forward.
Besides that, you should be prepared for some credit checks, so start getting your score up beforehand! Your financial projections should also be in hand, as well as any collaterals that you'll see available for your potential lenders.
2. Wait to be matched
The SBA will approve or deny your application. If your application is denied, some possibilities may have caused that, such as:
bad credit history;
not enough information/projections;
little or no means to secure the loan;
ineligible business.
It's important to understand the reason you were denied in order to apply again reconsidering those faults in your application. We strongly advise that you read the SBA's terms and conditions before applying or even reapplying. 
On the other hand, if your application is approved, the SBA will make your application available to their partner lenders. Then, you'll be notified of which lenders took interest in your business and are willing to offer you a loan.
3. Understand the possibilities
Now, it's your turn to take action: contact the lenders you're most interested in and talk to them about the terms and conditions of the deal they're offering. Remember that loans for businesses usually have special conditions and deal with a lot of money, so you need to be well-prepared to deal with all of that.
Understand the interest fees, the repayment terms, collateral(s), payments needed, etc. Don't let any questions go unanswered. After you collect all the information you need, compare the results and choose the one that favors you and your business the most.
4. Apply for the loan
Now that you have chosen your preferred lender, you're all set to finally sign the deal. Apply for the loan and submit all the paperwork required. Soon, you'll be contacted to seal the deal. Now you know how to get a business loan!
In need, count on OneBlinc!
Here, at OneBlinc, you can learn how to start a business with no money and grow from there! If you're a federal employee, we provide you with the money you need to begin your journey. Get to know us!

About us
Unexpected things happen more often than we would like them to. That's why OneBlinc is here to help, whether you have an emergency or just need that extra cash to go through the end of the month. We believe in people, and we understand that everyone might need money someday, somehow.