Being approved for a loan can be more difficult than people usually expect. However, it depends on the lender and what is asked for the analysis. This is why OneBlinc is going to help you understand how to get pre-approved for a loan in order to prepare you to take yours in the future. 
The first thing you need to know before taking a loan is that each process is different. The loan approval can take more or less time according to the documents submitted to the lender. Usually, if all the documents are in good condition, legible, and following the list, it is more likely that it won't take a long time. 
Yet, sometimes, after the first analysis, the lender still needs to know more about the borrower. When that happens, more documents can be asked for as proof of income, and a deadline is given to organize the process. After the receiving, the analysis continues. 
All that can take weeks or even months. So if you want to take out a loan in urgency or in less time than expected, follow our tips! Keep reading to understand how to get pre-approved for a loan.  
Pre-qualification and pre-approval
Commonly, pre-qualification and pre-approval are seen as the same thing, but there are differences. When you apply for a loan that you are pre-qualified for, it means that the lender has a few requirements that you meet, and it works to make the process easier, since you already fill the basic requirements.
Being pre-approved for a loan means that the lender will give a first look at your credit report. By that analysis, your creditworthiness is determined, and you can follow the application process.
For both terms, credit report or credit history are important. With these documents, the financial institution can draw your profile and see if you will be able to repay the loan. Nowadays, there are institutions with different processes that make that analysis with only a few documents.
For example, to have more chances to be pre-approved for a personal loan, you usually have to send basic documents, such as proof of identification, proof of income, employment history, and bank statements. With these documents, the lender can define if you are reliable to get a loan and give you the approval.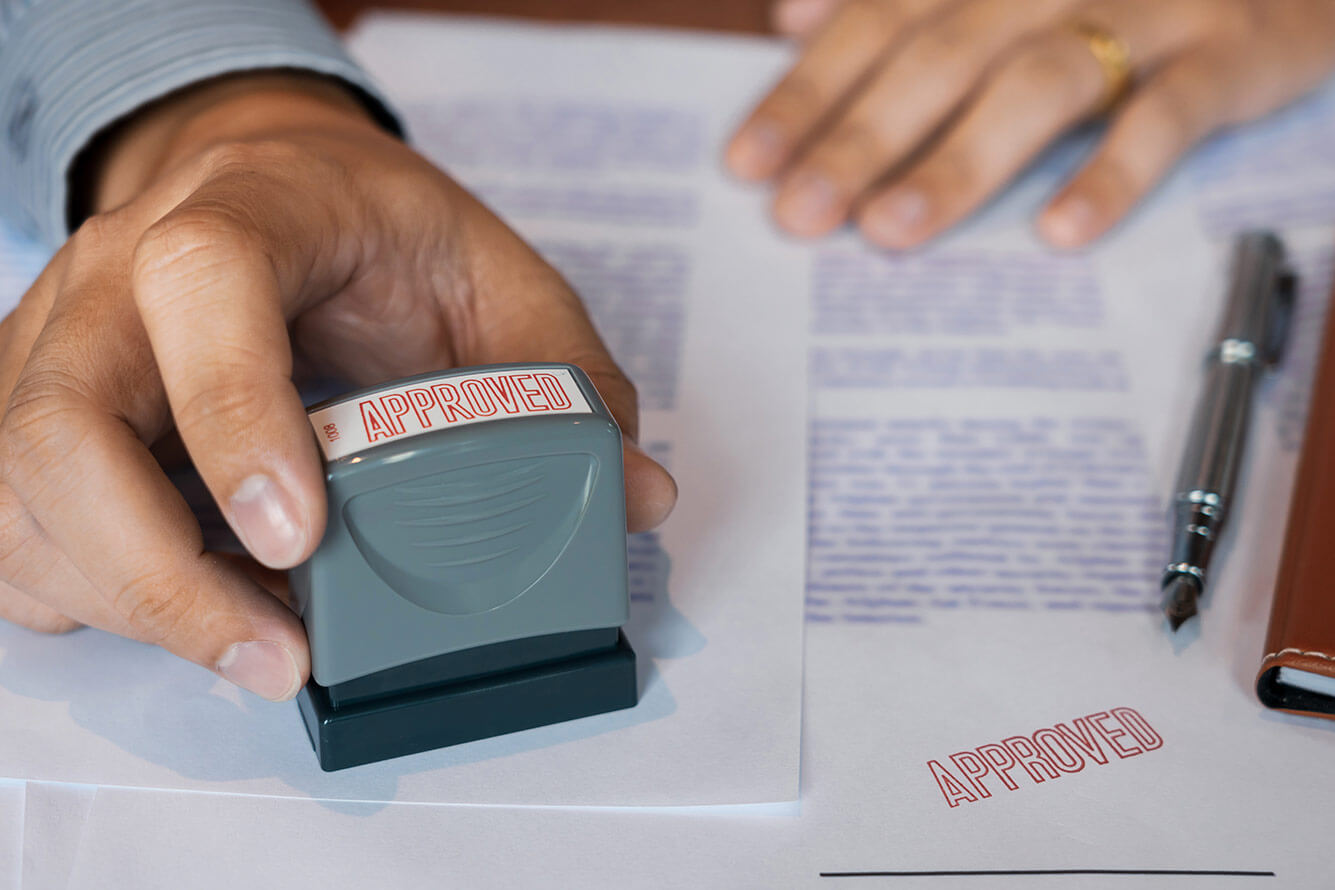 How long does it take to get approved and how to get the approval?
If you have doubts about how to get pre-approved for a loan, you should know not just the difference between the terms, but the period of the analysis. Generally, small amounts of money are approved faster than large ones. To illustrate, a mortgage loan can take more time, because it is used for larger purchases, like real estate.
During the application for a pre-approved loan, the analysis can take five days. Even so, as said before, it all depends on the lender and the borrower, because if you give all the documents required, it is up to the financial institution. The period also depends on the demand. If more people are asking for money, it can take more than a week.
Now, it is time to understand how to get pre-approved for a loan! With these tips, you may have more chances to be approved for the loan you need to pay your unexpected expenses. 
Choose loans with a simple process
Nowadays, there are many options of loans available in different types of institutions. When choosing which loan you are going to apply for, you must pick the option with an easier process. If you already know you have bad credit, try one that uses other documents as proof of income. 
In case the website doesn't show the period, in a way to avoid losing future clients, you can ask it over the phone or in person. In general, time is one of the criteria to choose the lender because sometimes people are in a hurry and can't wait longer to have the money. 
With a simple process, you won't need to wait months to get extra money and will be able to pay your debts on time, before the fees increase the value. To know how the process works, you just have to read all the information on the website. 
Give all the information asked
When thinking about how to get loan approval, the main documents come to mind. People worry about sending all the documents required and not missing any detail left because it can make the process stop and take more time to get the approval. 
In case you don't have a document of the lender's list, look for alternatives. Usually, all the documents have substitutes, such as a driver's license as proof of identification and pay stubs to prove income. Still, if you don't have another one, try to get it before starting the application process without it. 
Maintain a good credit history
Having a good credit history is not simple, but is necessary if you plan to take out a loan. A bad credit report is minimized if you can prove your creditworthiness another way, but it is better to have a good credit history to show that you have a steady income that allows you to return the money you borrowed.
As mentioned before, pre-approved loans are related to credit history because it is considered an important aspect to define the responsibility with debts, the frequency of the loans, and to draw a financial profile. 
Get a loan with OneBlinc!
Now, you know a few tips on how to get pre-approved for a loan and can use them to get your approval. If you want to take out a loan with a simple process, count on OneBlinc! We have financial solutions to help you get the extra money you need!

About us
Unexpected things happen more often than we would like them to. That's why OneBlinc is here to help, whether you have an emergency or just need that extra cash to go through the end of the month. We believe in people, and we understand that everyone might need money someday, somehow.