Have you ever heard of people getting multiple loans and trying to juggle all of them at once? Yes, this is quite common for some people, but it is a risky practice. Your finances can get really bad if you lose control of what is happening. But do you know how many loans can you take out?
In this post, we'll cover all you'd like to know about multiple loans. You'll learn how many loans a single person is allowed to have from one lender, when to apply for them, and especially how to manage multiple loans at the same time.
If you're interested in getting better informed about loans and what are the main benefits and risks in applying for them, this post is for you. Let's begin!
Loans and the credit score
Every loan is completely dependent on the applicant's credit score. But how many loans can you take out? It is very simple: it all depends on your credit score and history.
But don't worry, if you're a person with a not so good credit history, you should know there are also loans for bad credit. These are special loans that offer financial assistance for people undergoing some financial hardship. 
Even if you have a bad credit score, you can still apply for multiple loans at once and at the same lender. Of course, this doesn't mean you're allowed to apply for whatever number of loans you'd like to. Each lender has its maximum number of multiple loans allowed. We'll talk about them in the next section.
How many loans can you have at once from one lender?
Wondering how many loans can you take out? So you have to consider two main factors: 1) your credit score, and 2) the lender. While some lenders set no limits to the number of multiple loans,  others restrict to only one or two loans at once.
Below you will find some well-known lenders in the US and each respective number of multiple personal loans allowed by them:
Upstart: 2;
Lending Club: 2;
SoFi: 2;
Rocket Loans: 1;
Lightstream. No limit;
Wells Fargo: No limit.
Before applying for multiple personal loans, you must check whether a personal loan is the best option for your needs. If the installments and the interest rates of a personal loan are not in accordance with your salary, then you should consider other loan options, such as educational loans, business loans, family loans, etc.
Most lenders also offer other options for getting cash. The common options are: Credit Card Cash Advance, Home Equity Loans, and Lines of Credit. For some of them, the credit score will be checked as well. 
When to apply for multiple loans
There is no rule about the right moment of applying for multiple loans. While some people apply for multiple loans to overcome financial issues, others apply for multiple loans to build credit.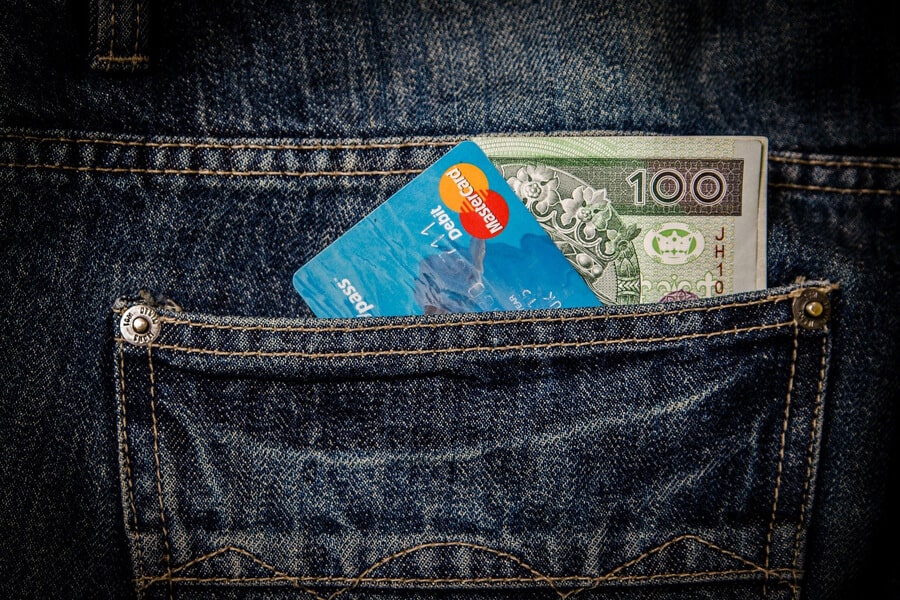 The only thing you must consider is the risk involved in applying for multiple loans. If things don't work as you expected, you may end up in serious financial trouble. Thus, you should be very careful about applying for multiple loans at once. In the next section, we'll explain some of the risks involved.
Risks of opening multiple loans
How many loans can you take out? Regardless of the answer, you should know that there are many risks involved in applying for multiple loans. These are some of the risks you should consider:
Damage your credit score: yes, if you don't manage everything well enough, it can damage your credit history;
hard to manage: you have to be very responsible with all monthly payments and don't miss a single installment;
higher DTI: acquiring multiple loans can make your DTI (debt for income ratio) higher. A high DTI makes it much more difficult to be qualified for mortgages and other types of loans.
How to manage multiple loans at once
We hope you're much better informed about how many loans you can take out. If you got interested and are already considering to apply for multiple loans at once, don't forget to check the following hints:
get informed about all payment conditions: monthly installments, interest rates, total amount of installments, and all the necessary information (specially if you're considering some online loans for bad credit);
check whether all that is in accordance with your current salary;
make sure you're well prepared for eventualities (have some margin of safety);
keep good track of your spendings. When you're handling multiple loans, you have to be very responsible about your buying habits.
Count on us!
If you want to put your finances in order but don't know where to start, OneBlinc has a great whole Toolbox designed for helping you evaluate all important aspects of your financial life. 
We are a personal lender that offers fair and competitive rates for all kinds of employees. We're a financial agency specialized in providing financial solutions for all kinds of people. At OneBlinc, you'll find a team of experts to help you with your financial decisions.

About us
Unexpected things happen more often than we would like them to. That's why OneBlinc is here to help, whether you have an emergency or just need that extra cash to go through the end of the month. We believe in people, and we understand that everyone might need money someday, somehow.