There are a lot of financial services available for anyone: mortgages, personal loans, student loans, lines of credit, and much more. With so many options available, the question is: how many loans can you have at once?
Loans are a great way to put finances in order toward dreams. But juggling multiple ones can be a challenge. In this article, you'll learn how many loans you're allowed to have from one lender, what the risks are of getting multiple loans at the same time, and how to manage them.
Types of Loans
There are many options of loans available from lenders. The most common are personal loans, payday loans, lines of credit, home equity loans, and mortgages. 
Personal loan 
A personal loan is a type of credit that allows you to get funds from a lender and repay it with interest over a certain period. Funds are available in one lump sum, and repayment is usually made in installments.
Before applying for multiple personal loans, you must check whether this is the best option for your needs. You should consider other options for your finances if the installments and the interest rates of a personal loan are not in accordance to your income.
Payday loan
A payday loan is taken upon the borrower's next paycheck. This type of loan offers smaller amounts of money — frequently up to US$ 300 — with rapidly available funds and short-term repayment in one lump sum, often in no more than 30 days.
Line of credit
A line of credit is a flexible loan where the lender stipulates a maximum amount that the borrower can take out. The borrower can take multiple withdrawals since the sum stays within the specified amount. 
When taking money from your credit line, you can repay it in one lump sum or over time.However, an interest rate will be applied over the time you take to repay it, and it takes effect as soon as the money is borrowed.
Home equity loan
A home equity loan is based on the equity of your home. It is considered a secure loan for the lender because it is taken upon your property. This loan is mostly used for consolidating debts, paying students loans, medical bills, and other similar applications.
Mortgage
A mortgage is a loan used to pay for a house. The payment is set in monthly installments, in 15 or 30 years. The property purchased with the loan acts as collateral until the loan is paid in full. 
A common question for people planning on getting a mortgage is: what is the maximum you can borrow for a mortgage? The Federal Housing Finance Agency establishes that the maximum conforming loan limit for a single-family property is $647,200. 
Even though there is a federal limit to mortgages, the maximum amount available varies from one person to another. Most lenders only approve mortgages that cost up to 2.5 times the borrower's annual gross income.
How many loans can you have at once?
With so many options available, you might be tempted to seek every offer and get multiple loans at once. However, some aspects determine how many loans you can take out from one lender.
Determining how many loans you can have is based on two main factors: your credit score and the lender. A higher credit score shows lenders that you are a responsible borrower, making you more likely to be approved for more loans.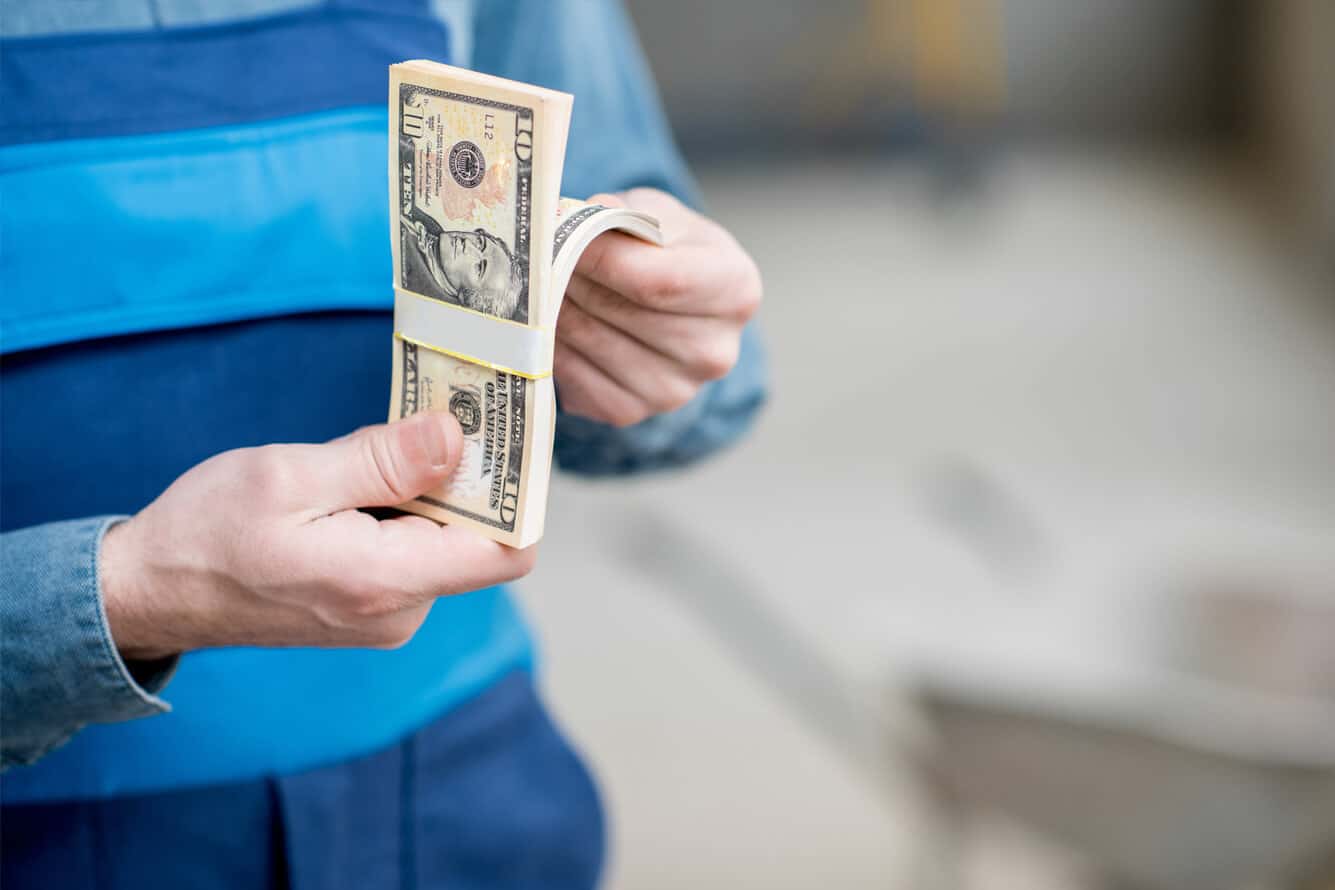 But even if you have a stellar credit score, getting approved for multiple loans also depends on the lender's policies. Some lenders set no limits to how many loans you can have, while others restrict you to only one or two loans at once. 
Risks of getting multiple loans at once
Before you plan on getting multiple loans, it's essential to know everything that comes with that decision — the good and the bad. Juggling multiple loans can present risks to your financial life, especially if you already have existing debt.
One of the risks is failing to manage all loans correctly. You'll need a lot of discipline to pay all your installments and not miss a single one. This comes with another risk: damaging your credit score. If you fail to pay off all loans on time, your credit score will be take a hit. 
Another risk related to your financial history is that getting multiple loans can increase your DTI (debt to income ratio). Having a higher DTI on your credit history can make you a less desirable candidate for bigger loans, such as mortgages. 
How to manage multiple loans
Just as important as knowing how many loans you can have at once is learning how to manage them. Good management of your finances is crucial to avoid the risks of getting multiple loans.
First, you need to be informed about all payment conditions, such as monthly installments, interest rates, the total amount of installments, and all the necessary information to make a solid repayment plan. 
Another crucial step is checking whether the sum of all payments is equivalent  to your income. It also helps if you keep track of your spending — that way, you'll know exactly how much you can set aside for loan repayment.
We can help you!
Getting your finances in order is a significant step towards your goals. We can help you organize your finances! OneBlinc has a great Toolbox designed to help you evaluate your financial life and choose the best options for you. 
OneBlinc is a financial agency specialized in providing financial services with fair and competitive rates for all kinds of hard-working people in need of help. Get to know our team of experts dedicated to helping you with your financial decisions.

About us
Unexpected things happen more often than we would like them to. That's why OneBlinc is here to help, whether you have an emergency or just need that extra cash to go through the end of the month. We believe in people, and we understand that everyone might need money someday, somehow.