With online purchases becoming more popular over the last few years, rewards programs are more common. The most increasingly popular ones are cashback reward programs. However, how does cashback work?
Cashback programs are increasingly popular. Nevertheless, promises of big rewards raise bigger questions. Is there any truth to these promises? Is it possible to earn a lot of money with cashback rewards? 
In this article, we'll explain everything you must know about cashback. Ahead, you'll learn what cashback is, how cashback works, and how to get cashback in the USA. Get some valuable information and start earning cashback!
What is cashback?
Cashback is a term used to refer to reward programs that offer the chance to earn back a portion of the money you spend on certain conditions. By the way, the name comes from this action.
So is cashback free money? Not really. It's more comparable to a discount: your purchases become cheaper by taking off some of the amount spent. The difference is that discounts are given upfront, before you make the purchase, while cashback is returned to you later.
On the other hand, cashback rewards are not always free. Some cashback programs charge a monthly or yearly fee to give you the rewards, which means that you're actually paying to get money back. 
It's important to keep in mind that cashback rewards are not a way to earn a lot of money and get rich but to earn back a small percentage of what you're already spending. 
That being said, any type of financial reward is a good way to save money in the long term. If you're earning back a portion of the money you spend, your purchase becomes less expensive, which means that you are saving money on it.
How cashback works
Now, you have a better understanding of what cashback is. Yet, there's much more to know about this type of benefit. To get the best out of it, it's important to learn about the intricacies of cashback. So how does cashback work?
Cashback rewards typically pay back a percentage of the amount you spend at certain conditions — either at specific stores or using a specific credit card. Some programs offer rewards as points that you can accumulate and later trade for money or other financial benefits.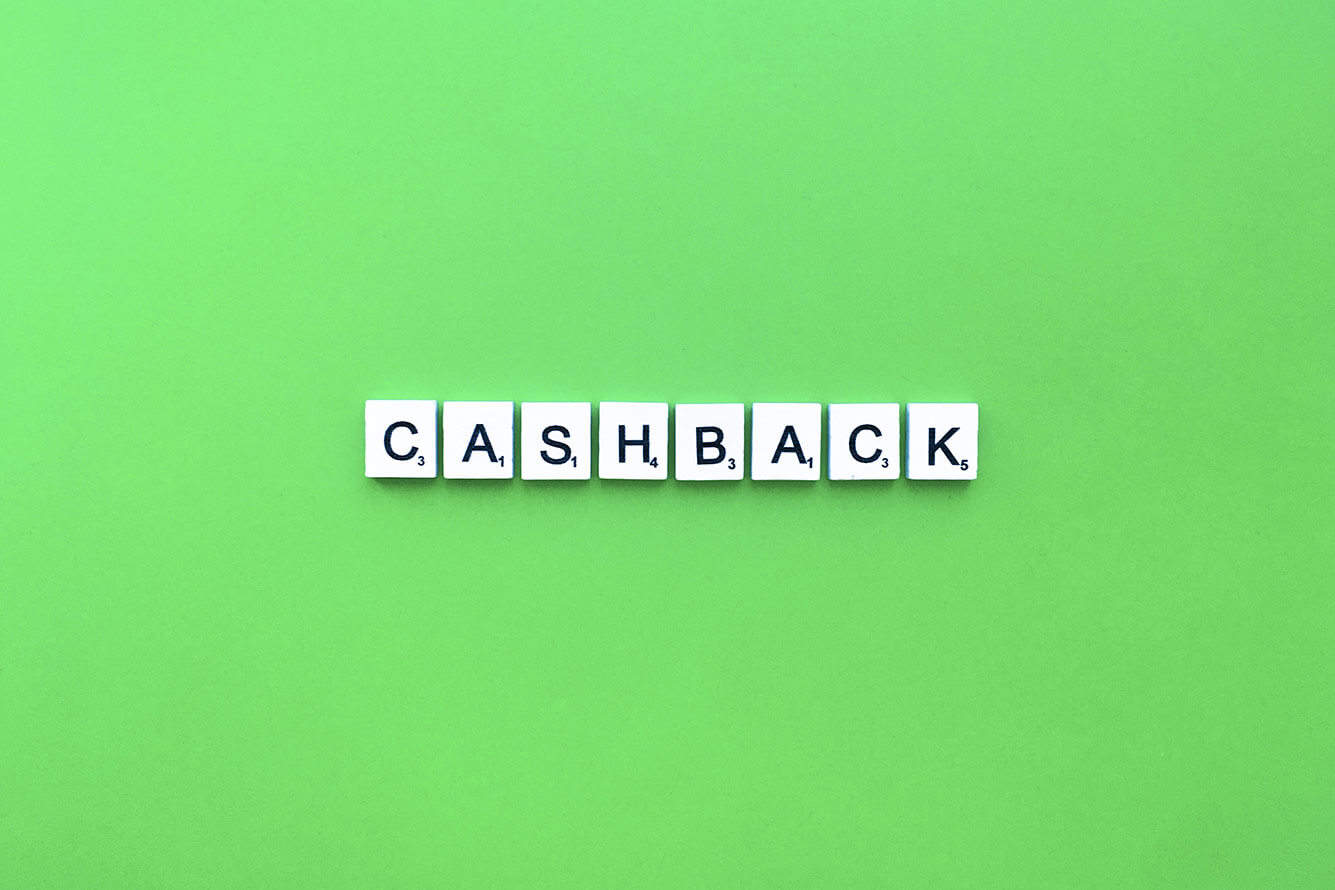 The amounts earned and the amounts that you have to spend to earn cashback vary between programs. Expiration dates and any other specific requirements are also determined by the company offering the benefit.
Each cashback program can set its own rules to how you earn and how you can spend the benefits. Some allow you to take the money out of the platform, withdraw it to your bank account, and use it whatever you want.
Other cashback programs only allow you to use the funds on the platform, at their participating store. Some cases only allow you to use the cashback rewards on the same store you earned it. Whatever the scenario, you can choose what programs work best for you to have the most advantages.
How to get cashback rewards
Now that you have the answer to the question "how does cashback work?", the next step is to learn how to earn cashback. So, let's start with "how to earn cashback?
There's one common way to get cashback: credit cards. Most credit cards offer some type of cashback rewards, either by a percentage of what you spend or by points. This type of reward is only worth it if you pay your balance in full, on time. Otherwise, the interest will be higher than what you earn back.
However, credit cards aren't the only way to get cashback reward. You can also get cashback when you sign up for certain financial services, such as loans at specific lenders. Some services offer you cashback even if you aren't a borrower.
At OneBlinc, you can get cashback rewards when you shop at one of the participating stores, even if you don't take out loans or services. They're more than 20 stores, including some of the biggest in the US, such as Best Buy, Walgreens, TJ Maxx, CVS, Walmart, and more.
Get exclusive benefits!
OneBlinc is a financial agency created to provide fair and affordable credit solutions for people that work hard but need some extra help to get their finances in order. We offer accessible loans with competitive rates, which we believe to be a true alternative to the vicious cycle of predatory lending. 
Our clients have access to more exclusive benefits, from cashback rewards to pre-approved salary advance, checking account with a Mastercard Debit Card, and a Toolbox with resources to help organize their finances. 
You can also count on our team of specialists to assist you in finding the best solutions to your financial needs. They are dedicated to helping you and have a proven record to make it happen. 

About us
Unexpected things happen more often than we would like them to. That's why OneBlinc is here to help, whether you have an emergency or just need that extra cash to go through the end of the month. We believe in people, and we understand that everyone might need money someday, somehow.