It is very rare to meet someone that has never dreamt of having a car. According to Statista.com, there were more than 275 million vehicles registered in the US up to 2020. Unfortunately, not all people can buy cars easily and have to borrow some money to afford them. With that being said, how do auto loans work?
If you, too, are part of the population that doesn't own a car and need auto loans to get one, don't worry: 85% of all people that buy cars also need this form of debt. It is a very common practice and, as long as you understand what you're getting into, there's very little room for error. Get to know more below.
What are auto loans?
First things first: what are auto loans? They are one of the most used approaches for people to be able to afford cars (hence "auto"). The main difference between the loans to buy a car and any other type of loan is that financial institutions, usually, have special conditions for the former. 
That means that, if you borrow money from a bank, and you make an auto loan with the same amount of money, you'll have an easier time paying the car loan off. Usually, the two main benefits are lower interest rates and a bigger loan length.
There are some cons, of course. Since car loans are usually higher in value, they demand collateral — something in return, in case you don't pay off your debt. In this case, that collateral is the car you're financing itself. 
Other types of secured loans, such as mortgages or even more expensive personal loans, can also require a collateral guarantee. Until the money you owe is completely paid to the lender, whether they are a bank, a car dealer, or any other institution, they're going to retain the ownership of the collateral.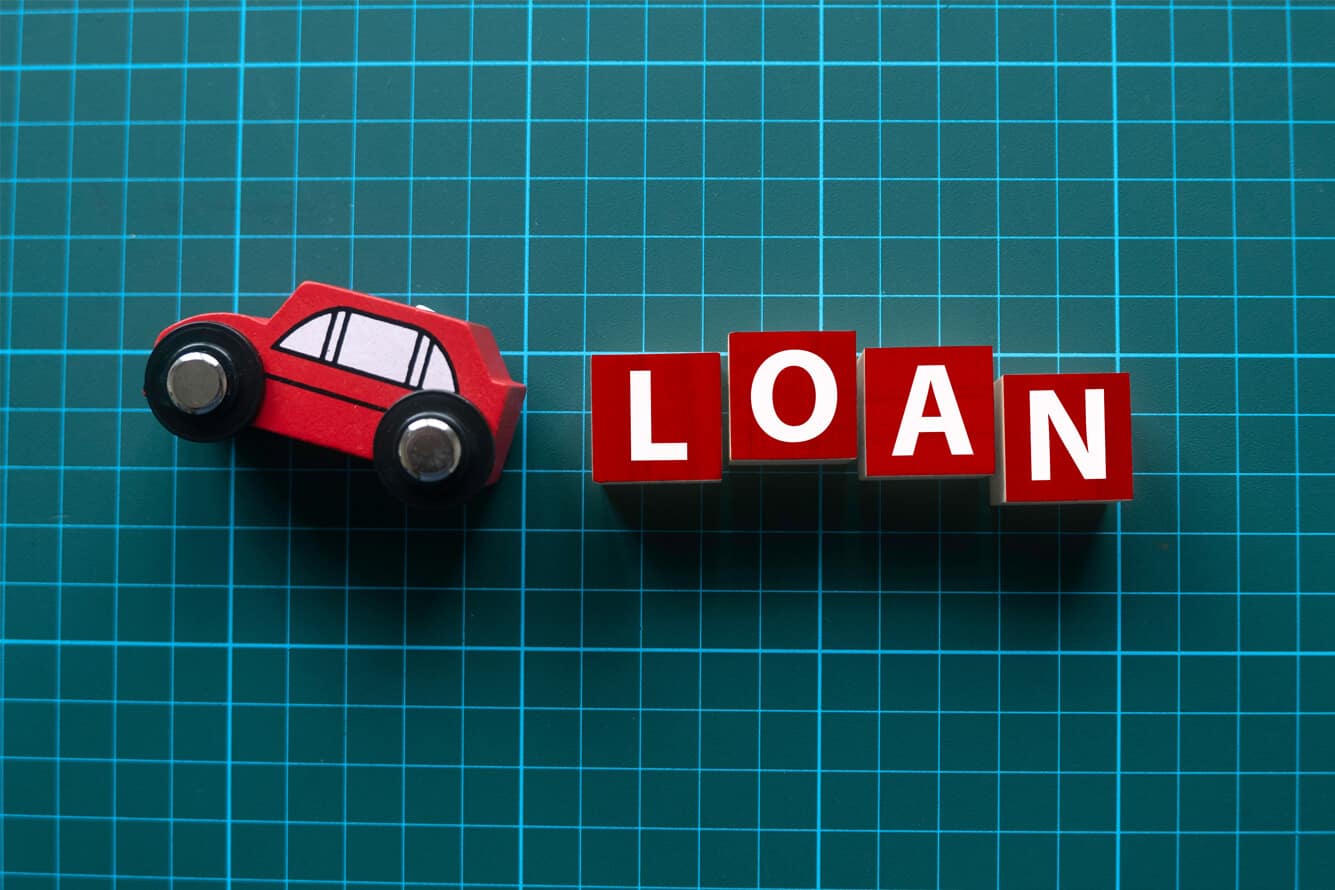 How do they work?
Now, onto the billion-dollar question: how do auto loans work? Well, like any other loan, basically. If you want to get a car loan, first you have to contact the place where you want to borrow the money from.
There are some ways you can do it: some people prefer to do it directly with the car dealership where they're buying their vehicle; other people prefer to search for a bank or other financial institutions. No matter what your preference is, some steps usually stay the same.
First, the institution is going to run a credit check on you. That's a pretty standard procedure, and you don't need to lose any hair over this. Credit checks for auto loans are not as demanding as personal loans ones. Even if you don't have a good credit score, you still should be able to get a reasonable loan.
The credit check is based on what we call a pre-approval form, the very first step on how to get a car loan. It can be done online and is a great way for you to compare long-term deals and other conditions the lenders have to offer. Remember that too many credit score checks inquiries can affect your credit score in general, though. 
If you get past the pre-approval phase, it's time to get to the paperwork. You'll sign the contract with the dealership and/or the financial institution, take all the needed documents to the required places, make a deal, and finally purchase your dream car.
Tips to get a good loan
As you could see, auto loans are not that hard to get. Because of that, many people don't take their time to really go after the best deal. As a consequence, they spent more than they had to. That's why OneBlinc selected some simple, but good tips for you to get the best loan possible!
Be reasonable: everyone wants to drive the best car out there, but the best car is the one that fits perfectly in your life. Choose a vehicle you'll not only be able to afford now but also maintain throughout the years;
Go according to plan: if you made all the calculations and decided what are the best options for you, don't be deceived by magical numbers and miraculous rates. Stick to your original plan because only you know what's best for your conditions;
Put everything under perspective: when applying for a loan, read all the conditions carefully and study them well. Car loan interest rates, loan terms, delay fees, and upfront deposits — nothing is too small. Compare everything you can, and choose the best option for you right now and in the future.
These are some ways to guarantee a good deal and never get trapped under endless debt. Organize your finances and always search for options. If you're set under a choice, don't forget to quality check it and make sure it is a trustable institution.
Get your loans with OneBlinc!
Now, whenever you hear the question "how do auto loans work?", you'll have the answer at the tip of your tongue! If you want the best loan conditions, count on OneBlinc to help you!

About us
Unexpected things happen more often than we would like them to. That's why OneBlinc is here to help, whether you have an emergency or just need that extra cash to go through the end of the month. We believe in people, and we understand that everyone might need money someday, somehow.