Yes, financial literacy is an important subject that everyone should start learning about. Unfortunately, however, we don't find much information about it at school or at any other formal education institution.  
In fact, financial education is still a neglected subject across schools and universities around the world. One can easily find people highly skilled in mathematical or scientific subjects, but who don't know how to define net worth.
It can be surprising, but it's the reality. The sooner we start facing this deficiency in our educational background, the sooner we can start organizing our finances and living a better life.
But don't worry: in the following article, we'll teach you all you need to know about financial literacy. You're going to learn what financial literacy is and how to start applying it in your life. Keep it up!
What is financial literacy
Let's start giving a good financial literacy definition: financial literacy is the ability to use and understand various financial skills, such as budgeting, debt management, credit management, and so on.
A person with a good financial education, and therefore with a good financial literacy, is more capable of handling her own finances. That's because this person is probably more conscious of tax rates, interests, and all other factors that affect her money account.
Why everyone should learn about financial literacy
Imagine one person with a good financial education and another with zero knowledge of finances. Now imagine an economic crisis like the one we're experiencing now. Who do you think is more likely to survive a financial breakdown?
The person with a good financial education shall know how to devise a plan out of the financial crisis. This individual will be more aware of the bad interest rates, of how to negotiate the total debt, as well as which actions to start executing towards overcoming the situation.
On the other hand, the person with low financial literacy is more likely to get desperate and will start looking for information all at once. She'll wish to have started earlier, with more time to prepare for moments like these.
You probably already know: financial crises always make us rethink our life decisions. This is the main reason why it's important to put some effort in preparing for these moments: so they don't break us when they come.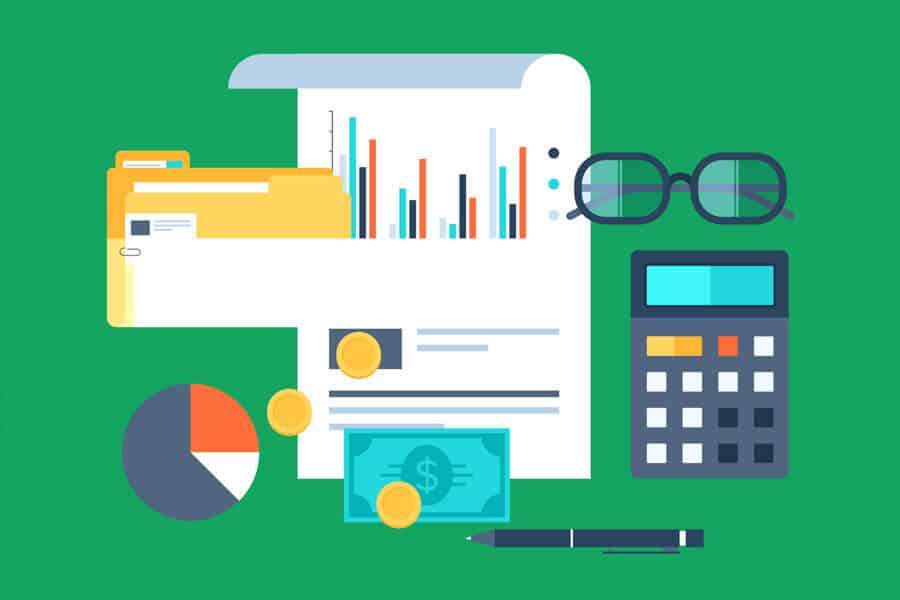 Key competencies 
There are some key competencies you should sharpen in order to develop your financial literacy and make it your financial ally. We'll comment on each of them in the following:
Earnings: this is the knowledge related to making money and its important aspects, such as payroll deductions, gross pay versus net pay, annual income, labor taxes, and so on. Do you know everything about your salary?
Investing: this is a very relevant competency to develop. You must know what to do with your money and what actions to take in order to multiply it. 
Spending: another crucial competency to work on. If you don't know how to manage your money, your plans will become more difficult because you can't prepare for it financially, so pay attention to how much you spend. 
Borrowing: this is an ability very close to spending. Knowing how to use credit in a smart way can be helpful in order to create assets, devise emergency plans and other situations. Credit shouldn't be your enemy, it can be an important ally as long as you know how to use it.
Protecting: another key competence for your financial literacy is knowing how to protect your assets. Asset protection involves the development of a number of distinct skills, from diversification to hiring a life insurance or designing a retirement plan.
The best time is now
Stop waiting for the best time to take charge of your financial life. The only time is now. There are different actions you can start implementing right now in order to develop your financial literacy. These are some of them:
Reading books: find good books about finances and economics;
Listen to podcasts: there are many podcasts available on the internet that teach basic concepts of financial education;
Start caring about your finances. Don't mistreat your money. Take care of your efforts and the money you receive for it.
If you're worried about your finances, check your financial health with OneBlinc! We're a leading company in the finance market with a great history of helping people from different financial backgrounds.
An important concern of OneBlinc's team is to help our clients to empower themselves in the face of adversities and financial difficulties with TOOLBOX. Count on us to help you in moments of uncertainty.

About us
Unexpected things happen more often than we would like them to. That's why OneBlinc is here to help, whether you have an emergency or just need that extra cash to go through the end of the month. We believe in people, and we understand that everyone might need money someday, somehow.