Federal employee loans are an easier way to get extra money whenever you need it, in case you work for the federal government. Even with a good income, compared to other occupations, it is still possible to be affected by emergencies and unexpected expenses, such as relocations, travels, and medical debts, for example.
If you are in a bad financial situation and need some help, you better understand a few details about federal employee loans before you apply for one of them. Keep reading to understand more and don't miss any important information! 
What are the benefits for federal employees?
If you are wondering who can apply for federal employee loans, the occupations include public health, clerical workers, Postal Service, law enforcement, and more. Nowadays, according to Statista, 2.85 million civilians work in this area in the USA.
Federal employees have an established income, which means they receive the same amount of money every month and can pay fixed bills. Like other people, they still can get caught in emergencies and need some money to deal with financial issues. However, the difference between regular borrowers and them is that they are more likely to be able to pay the loan on time. 
By seeing that they can be committed to the debt, lenders usually offer the benefit of quick approval. Loans for government employees can also have a simpler analysis by checking just the income and not using the credit history, which usually is considered a problem for many people.
Some examples are loans for Postal employees and other fed workers that offer special terms to make the payment easier. With the possibility of bigger amounts of money, lenders extend the time to the payment and offer more refinancing alternatives, in case it is hard to return the total agreed in the contract. 
What are the options for federal employees?
At OneBlinc, you learn about different options of federal employee loans around the US. Each situation can require a specific loan type. That is why it is important to understand the amount given, the payment method, the interest rates, the fees for late, and the pre-payment penalties. 
Usually, if just a small amount of money is enough to cover the necessity, personal loans for federal employees can be good options. For these loans, you don't need to pledge collateral to receive the funds after the approval. It is also easier to apply because the analysis takes minutes and is based on creditworthiness. 
If you need larger amounts of money, installment loans for federal employees are the best lifesavers. With these, you don't have to worry about a single payment and can divide the total into monthly installments or even bi-weekly payments, which can make the return faster.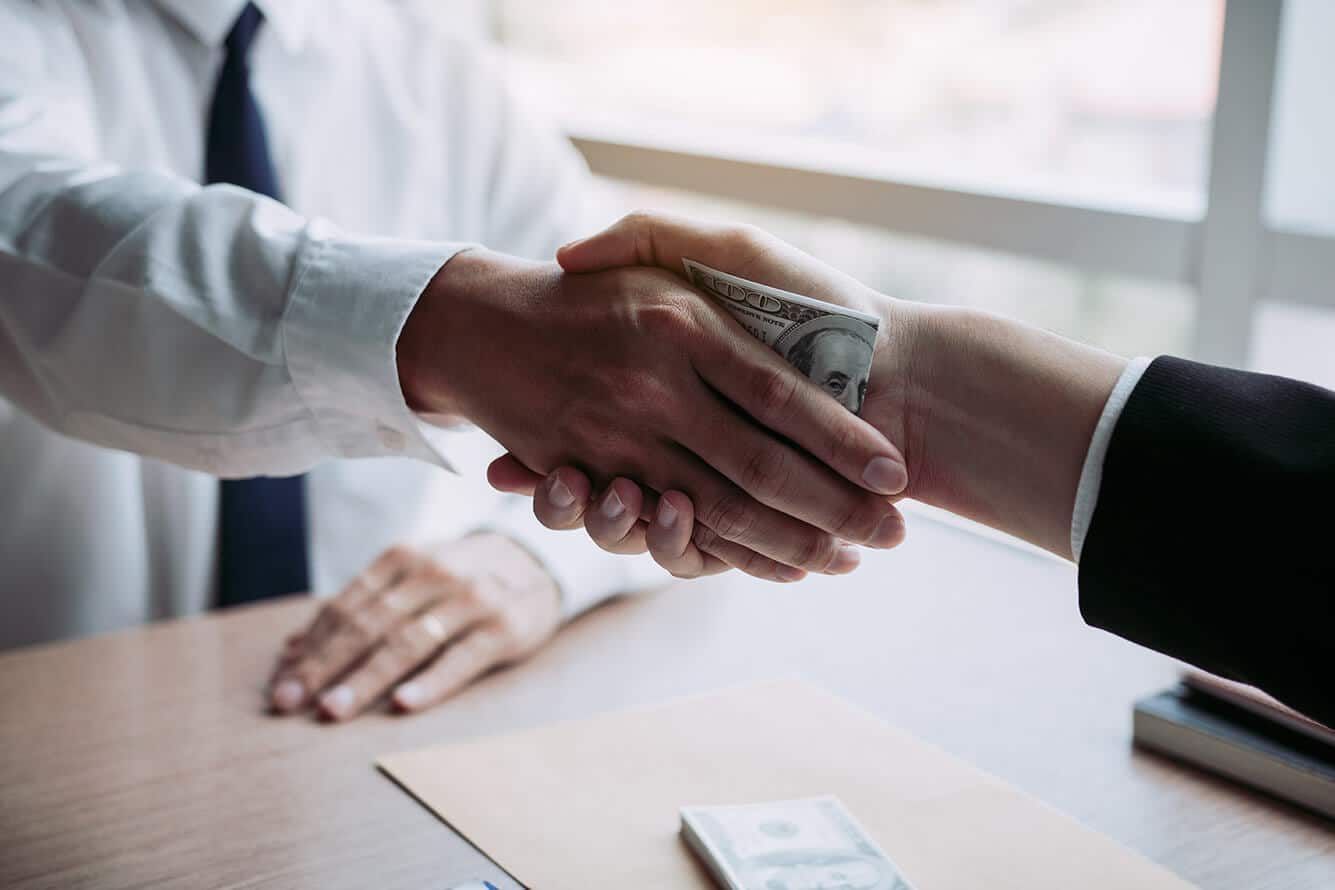 Remember that if you miss the payment date, you will be charged fees that increase the total of the loan. The same happens if you want to pay a portion before the day scheduled or the total amount in less time. Both can vary according to the financial institution that accorded the loan. 
With allotment loans for federal employees with no credit check, you have another facility and can access the fund without one of the main requirements. These are good aspects if you don't have a good credit history. Still, a few institutions require that in order to understand how you manage credit so you must pay attention to avoid rejection on that criteria.
How can a federal employee get a loan?
As long as you read all the information given by the financial institution, you will not have surprises by applying for any federal employee loans. You just need to choose the best option through interest rates and payment methods. Remember that many loans are based on your income, so don't try to take a larger amount if you can't afford it. 
Besides reading all the main information, be aware that you are submitting all the documents listed. Usually, lenders ask for income and identification proof, such as state-issued ID, passport, driver's license, pay stubs, and tax returns. If you are not an American citizen, the identification documents can be your passport or a permanent resident permit. 
Another detail is that you need a checking account to receive the fund. If you don't have one, check the possibility of opening one before you start the loan process. It is better to be ready in all aspects to avoid waiting twice: for the bank and the lender. 
Pre-eligibility 
If you are a federal employee, you are pre-eligible for loans in OneBlinc! Our process allows you to get extra money without difficulty. You don't even have to worry about a credit check!
To make it easier, we use a special risk-assessment algorithm that draws a financial profile. That is enough to see an overview of your financial situation and ability to return the money borrowed.
Looking for federal employee loans? OneBlinc can help you!
As said before, if you are looking for federal employee loans with competitive interest rates, count on OneBlinc. We have the financial solution you need to deal with emergencies and unexpected expenses. See the options and apply for the best loan!

About us
Unexpected things happen more often than we would like them to. That's why OneBlinc is here to help, whether you have an emergency or just need that extra cash to go through the end of the month. We believe in people, and we understand that everyone might need money someday, somehow.