Buying a home is a dream for many Americans. The typical step to achieving this dream is through a mortgage, which  is a fairly common term for most people. However, have you ever wondered how a mortgage works?
The process of getting a mortgage can seem lengthy and complicated. That's why it's important to understand how a mortgage works. 
If you are interested in getting a mortgage at some point in your life, this article is for you. We'll help you understand better what a mortgage is, how a mortgage works, how rates are determined, and how to apply for it.
What is a mortgage?
A mortgage, also known as a home loan, is a type of loan used to buy a home. The property purchased with the mortgage acts as collateral until it's paid in full, which makes it a secured loan. Once the mortgage is paid, the title of the property is transferred to the buyer, making them the actual owner.
An important aspect to start understanding mortgages is understanding how they work, from the applying process to the loan terms and repayment plan.
How does a mortgage work?
A mortgage is a large and  long-term loan. Before starting the process to apply for a mortgage, it's crucial to understand how a mortgage works.
This type of loan offers high funds with low-interest rates and long-term repayment plans. Repayment is made in monthly installments in 15 to 30 years. The amount of the monthly installments is determined by the property price, down payment, taxes, insurance, and interest rate for the loan.
The amount available to borrow is determined according to the borrower's income: most lenders approve home loans that cost up to 2.5 times the borrower's annual gross income. 
Even though the maximum amount available to borrow varies between people, the Federal Housing Finance Agency sets a loan limit of $548,250. Homes that exceed that amount require jumbo loans and have stricter qualification requirements. 
Mortgage terms are determined when designing the contract. Before that, the process starts with finding a lender, submitting an application, waiting for the analysis, and getting the approval or denial.
How to apply for a mortgage?
When applying for a mortgage, you need to submit proof of your credit score, employment details, personal information, and documents that prove your income, such as W-2 wage statements, bank statements, and tax returns. 
Lenders also require that you submit proof of your assets, like funds for the down payment, closing costs, and a cash reserve. All of this information will help determine if you're a good candidate for the loan, in accordance to the specific requirements of the lender.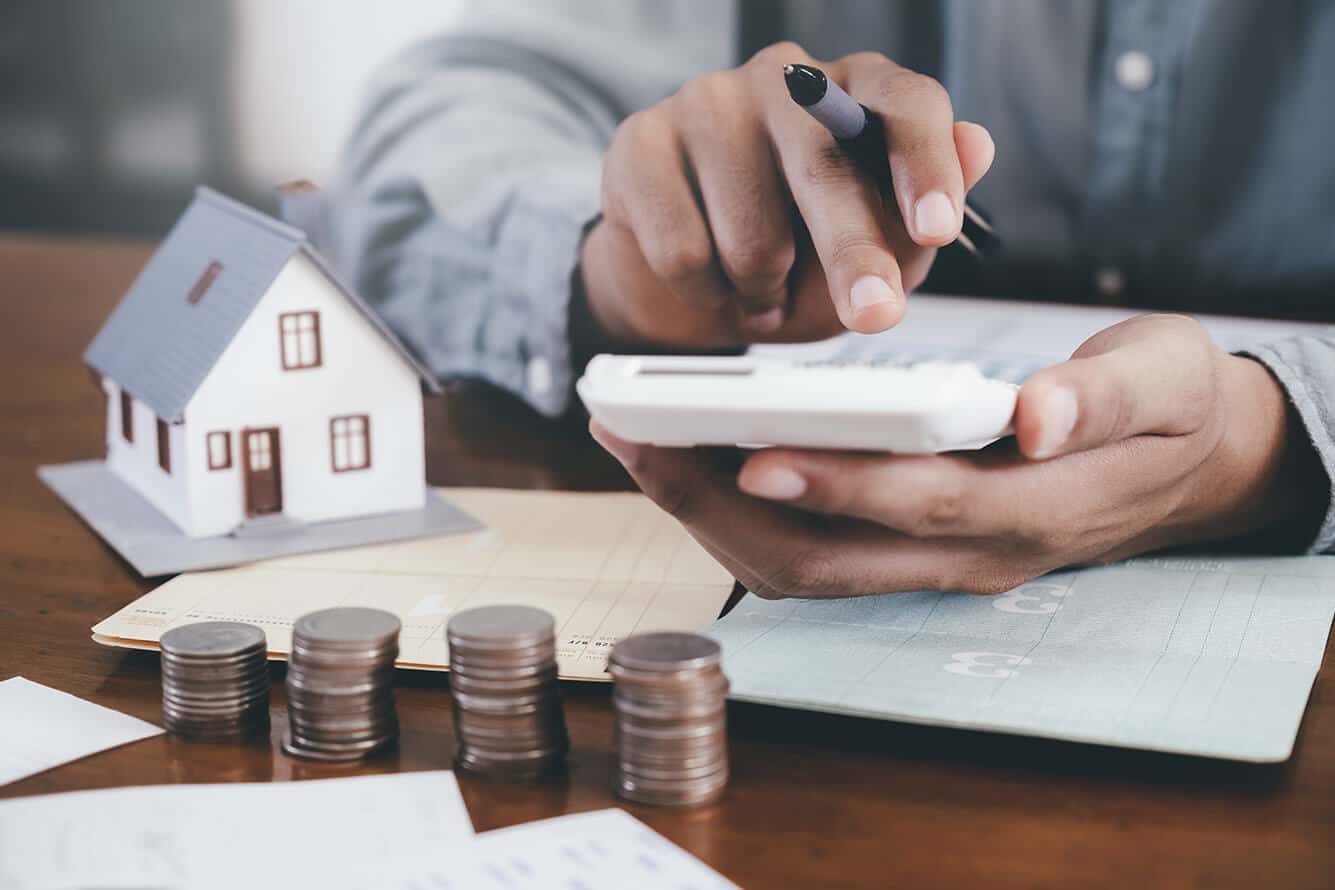 Before actually applying for a mortgage, you can apply for a pre-approval. It's a preliminary analysis saying that you can repay that loan before getting the money. If you become pre-approved for the mortgage, you'll be able to discuss loan options, rates, and budgets with the lender. 
To be pre-approved means you meet the initial eligibility requirements to apply for a loan. Pre-approved applicants are still subject to the lender's verification standards before the loan is officially approved for funding. However, they have a better chance of getting mortgage approval.
Typically, a pre-approval is not a requirement to apply for a mortgage. However, if you present a pre-approval letter, it'll most likely improve your chances of getting the loan, as well as having a great opportunity to discuss mortgage rates and repayment plans.
After going through the pre-approval and application process, your information will be analyzed by the lender according to their own requirements. After this, you can either be approved or denied for the loan. 
If you get approved for the mortgage, you'll soon have access to the funds and can start choosing your new property. As a rule, brokers usually show homes only for clients with proof of approval for a mortgage.
Take the first step!
If you don't know how to achieve your dream of buying a home, we can help you! The first step in every financial move is getting information and evaluating your finances. When planning for a big loan, such as a mortgage, it's important to have all the information and tools to evaluate your finances.
OneBlinc has a Toolbox designed to help you evaluate your financial life. At the OneBlinc Toolbox, you find a complete list of services that can help you reach your financial milestones.
OneBlinc is a financial agency specializing in providing financial solutions to people who work hard but need extra funds to achieve their financial milestones. At OneBlinc, you can count on a team of experts dedicated to helping you make the best decisions for your financial life.

About us
Unexpected things happen more often than we would like them to. That's why OneBlinc is here to help, whether you have an emergency or just need that extra cash to go through the end of the month. We believe in people, and we understand that everyone might need money someday, somehow.