Loans are a financial option available for everyone in the US. However, they may be different between states. So, you must know about loans in Texas if you live in this state.
In Texas, there area variety of loans available for the residents. Here, we bring valuable information about loans in Texas and explain some of the most common types of loans in this state to help you find the best option.
Loans in Texas
Loans are a good option for anyone looking for extra funds in order to reach financial milestones. However, getting access to a loan can be different, depending on where you live in the US. 
This happens because loans have different regulations per state: they are responsible for determining norms, from interest rates to the maximum amount of funds to be borrowed. 
Payday loans are more flexible in Texas because of local legislation. We will get into the specifics of some of the most common types of loans in Texas: personal loans, installment loans, payday loans, business loans, bridge loans, and home loans.
Personal loans
A personal loan is a type of credit that allows you to get funds from a lender and repay it with interest over a certain period. Funds are available in one lump sum, and repayment is usually made in installments.
The first step is to send an application to the lender. This process may vary between lenders. Many lenders have digitized their method, meaning that you can get loans in Texas online. 
After receiving your application, the lender will evaluate your financial history and assess if you are a good borrower according to their own parameters. Some lenders require a credit check; others don't. Either way, if your application is green-lit, you will be able to access the funds.
Installment loans
With installment loans in Texas, you take money in one lump sum and repay it over a specific number of smaller payments (called installments) with fixed interest rates. The number and frequency of the installments are decided when you take out the loan, and the amount doesn't change over time.
You can get installment loans in Texas online. Companies offer digitized options to make the loan process easier and more accessible. This means that if you live here, you can have a less bureaucratic process to get an installment loan.
Payday loans
A payday loan is an option taken upon your next paycheck. This type of loan offers smaller amounts of money — frequently up to US$ 300 — with short-term repayment in one lump sum aligned to your paycheck schedule, often in no more than 30 days.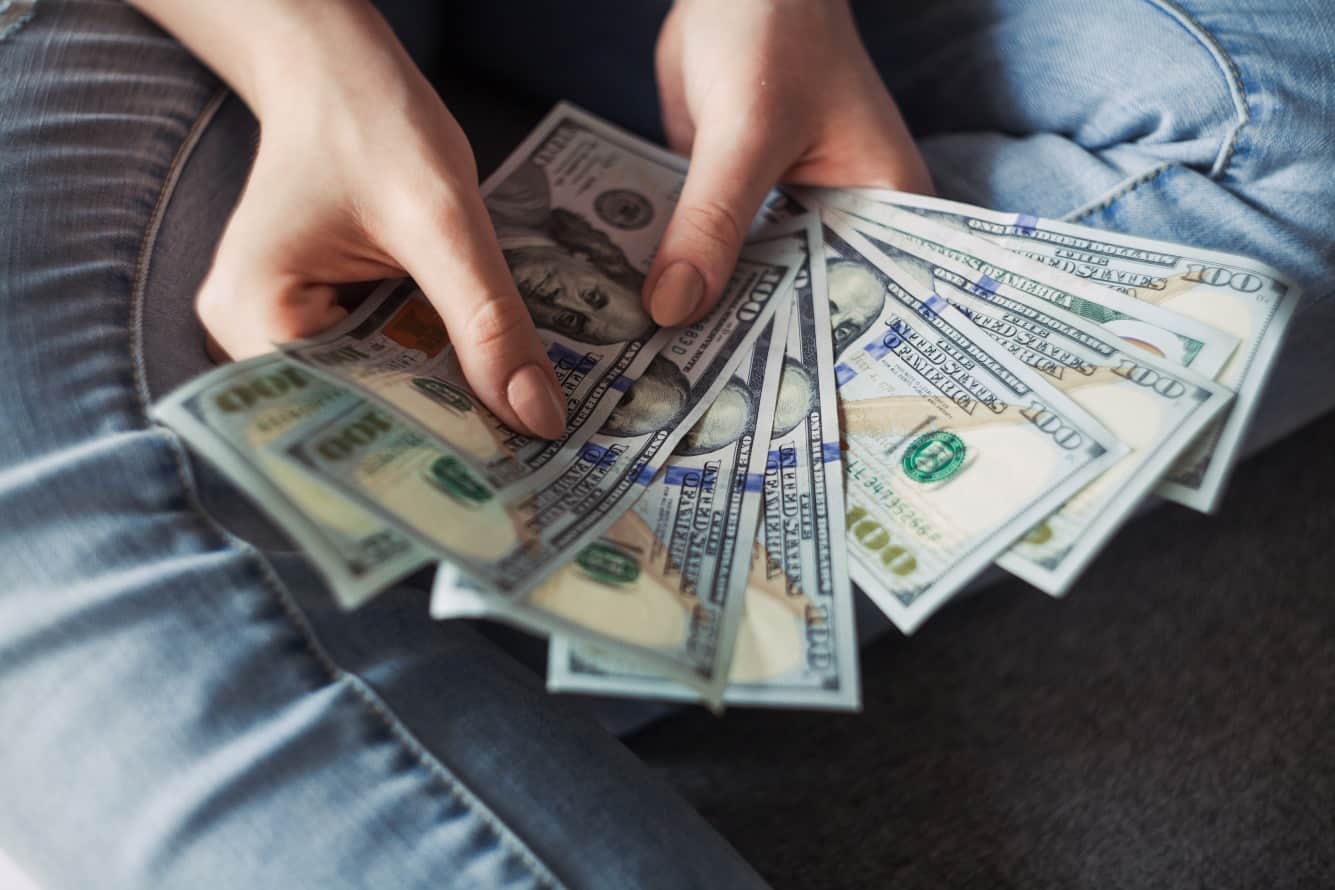 Similar to personal loans and installment loans, you can get payday loans in Texas online with rapidly available funds. Since payday loans are short-term loans, this process makes it an easily accessible option for when you need money fast.
Business loans
Small business loans are popular in Texas, aimed at business owners who need capital to cover their daily expenses and keep their company running. 
The amount available for small business loans in Texas can range from $1,000 to over $1,000,000. It all depends on the specific needs of your business. Other factors, like credit score, how much time you've been in business, and monthly income, will affect how much cash the lender is willing to offer you.
Home loans
Also known as mortgages, home loans are used to pay for a house. The payment is set in monthly installments for  15 or 30 years. The property purchased with the loan acts as collateral until the loan is paid in full. 
The maximum amount available can vary between borrowers. Most lenders only approve mortgages that cost up to 2.5 times the borrower's annual gross income. nstallments are also determined according to the borrower's income and credit history.
Even though the maximum amount available to borrow varies between people, the Federal Housing Finance Agency sets a loan limit of $548,250 in Texas. Homes that exceed that amount require jumbo loans in Texas and have stricter qualification requirements. 
Is it possible to get  a home loan if you don't have a good credit score? Yes, there are home loans in Texas with bad credit. ates and conditions might differ  to accommodate the borrower's lower credit history.
OneBlinc loans
OneBlinc provides fair and affordable credit solutions for various employees who need help to get their finances in order. We offer easy, accessible loans for people looking for extra funds, which we believe to be an alternative to the vicious cycle of predatory lending.
If OneBlinc is not licensed in your state yet, do not be discouraged. We are working hard to add more states to our list. Feel free to leave us your information, and we will contact you as soon as your state is on board. We are always working to provide the best experience for you and your needs.

About us
Unexpected things happen more often than we would like them to. That's why OneBlinc is here to help, whether you have an emergency or just need that extra cash to go through the end of the month. We believe in people, and we understand that everyone might need money someday, somehow.