Every year, companies and organizations have an opportunity to show appreciation and recognition to  their employees by celebrating the National Employee Appreciation Day.
Appreciation for hard-working people can be shown in many ways, from gifts and celebrations to small but meaningful gestures. If you want to know more about the National Employee Appreciation Day and get some ideas on how to celebrate, this article is for you. Go ahead, get some information ,and celebrate!
National Employee Appreciation Day
First thing most people want to know is when Employee Appreciation Day takes place. The celebration happens on the first Friday in March, each year. This means it doesn't have an exact date — the exact day may vary every year. In 2022, Employee Appreciation Day takes place on March 4th.
On this date, businesses and organizations across the US hold celebrations with employee recognition initiatives. In most companies, employees who perform well and have valuable contributions to the company receive honors and recognition.
How did Employee Appreciation Day start?
National Employee Appreciation Day was created in 1995 by the founding board member of Recognition Professionals International, Bod Nelson, and his publishing company, Workman Publishing, to promote and celebrate the release of his book, 1,501 Ways to Reward Employees. 
Another theory is that National Employee Appreciation Day started as a response to Boss's Day, created in 1958 to remind employees of the importance of respecting and appreciating  everything their bosses have done for them. If the correlation is true, it took four decades for the favor to be officially returned.
National Employee Appreciation Day is an official holiday in the US. The holiday is gaining  popularity in recent years, both in the US and abroad. Major publications, such as Inc. Magazine and Forbes write about the holiday each year, and more and more companies are celebrating it.
Why you should celebrate
A company is only as valuable as its employees — they are the ones that actually make the business and therefore are the greatest assets. It's important to recognize and appreciate the workers that make everything run daily.
Showing appreciation for your employees is also a smart business move: appreciation is a key motivation factor in the workplace. When employers show gratitude for their employees' efforts, employees are happier, more satisfied and their morale is boosted. It's a win-win scenario.
It's not just employers that might want to show appreciation for hard work. You might be an employee yourself wanting to show appreciation for an esteemed colleague, a partner or a friend. That's the fun part of a national celebration: anyone can take part in it and have a great time!
Time to celebrate
There are  many ways on how to make a happy Employee Appreciation Day. First of all, it's important to know how employees want to be shown appreciation by their employers. What an employer sees as a nice gesture may not be seen the same way by some employees.
People are different, their unique personalities and preferences might differ even according to their industry. Some employees might prefer a nice lunch or happy hour, while others might be more interested in a bonus or gift card to a local business. Asking is the easiest way to have Employee Appreciation Day ideas.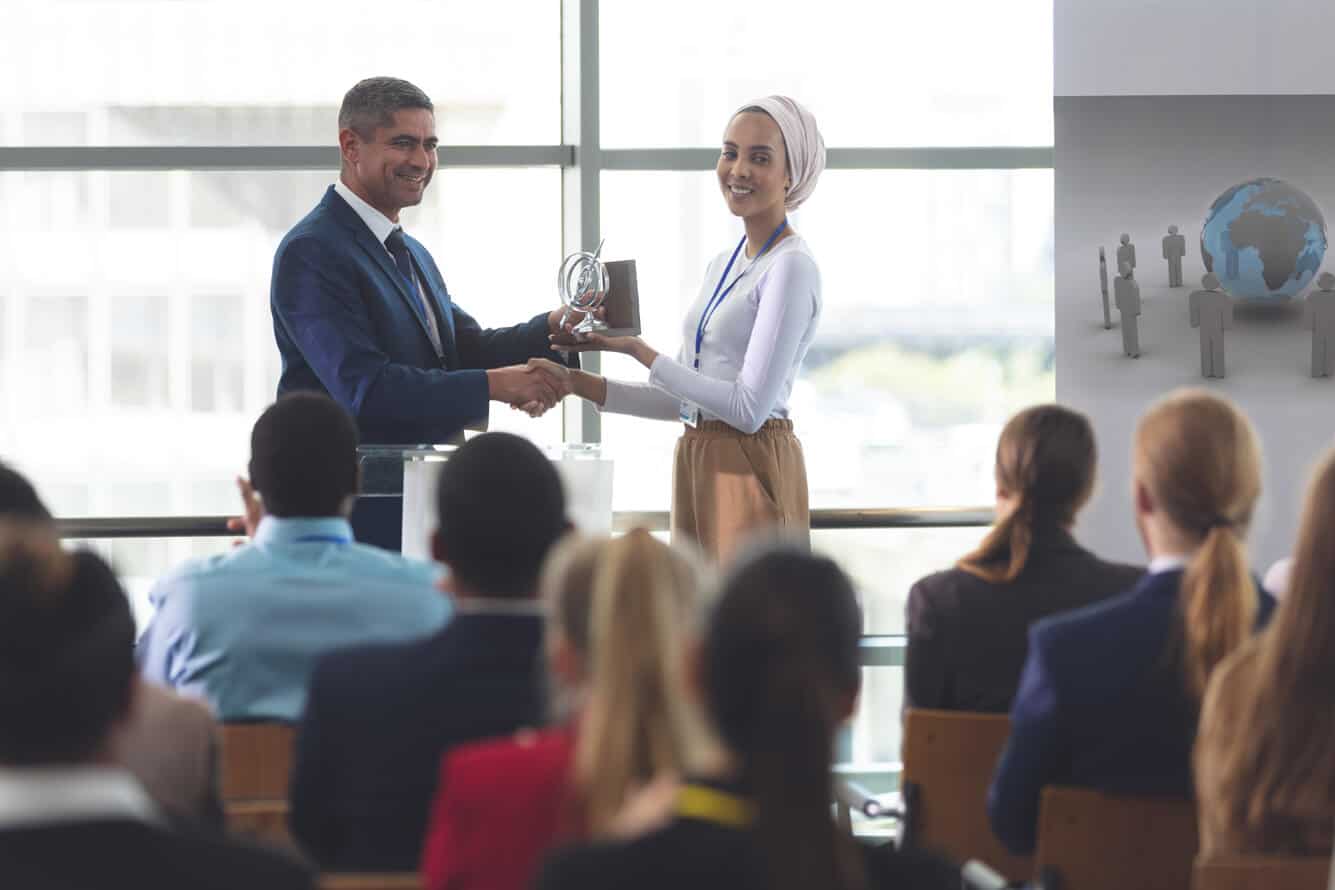 Either way, motivation is a key factor for a lot of employees — after all, hard-working people tend to be goal-driven. So even if a company can't afford to give gifts or fund celebrations, it's a good idea to give employees some sort of recognition, such as an award or a nice thank-you note.
Gift ideas
So, what are some good gifts for Employee Appreciation Day? As with any other type of gift, it may differ from one individual to another. But we can offer some guidelines and ideas for you to pick and choose what works best for your employees. 
Website Appreciation: create a section on the company website for featured employees, and use it to highlight those who are excelling in their roles;
Thank You Video: a video goes beyond the standard thank you note and shows that the company put in some extra effort. If appropriate, the video could also be featured on your company blog or website;
Certificates: print out certificates of excellence and give them to employees who reach milestones. It's a symbolic way to recognize their achievements;
Snacks: bringing snacks, such as donuts or tacos, is a way to give something fun and delicious to your employees without breaking the bank;
Movie: taking just two hours out of the day to screen a movie is a nice way to give employees a break and let them have some fun. It doesn't even have to be extravagant — it can be done in a break room or meeting room;
Off-campus activity: take your employees bowling, to play laser tag, or a picnic. Whatever the activity be, the idea is taking them out of the workspace and making it a special day.
Let us show our appreciation!
Employee appreciation is a part of our DNA at OneBlinc. If you work for one of our partners, you're automatically pre-qualified for a loan at OneBlinc, as long as you don't have any open bankruptcies. We offer installment loans, payday loans and other services with competitive rates.
At OneBlinc, we offer a range of financial solutions to help all kinds of hard-working people to reach their financial goals. Our team of specialists know what people need and have the proven record to make it happen. Come to OneBlinc and let us help you achieve your goals!

About us
Unexpected things happen more often than we would like them to. That's why OneBlinc is here to help, whether you have an emergency or just need that extra cash to go through the end of the month. We believe in people, and we understand that everyone might need money someday, somehow.