Lots of people choose not to have bank accounts and use only cash; others don't have the option of opening a bank account for a variety of reasons. But financial difficulties might happen to anyone and you might ask yourself: can you get a loan without a bank account?
In this article, you'll learn how loans work, the most common types of loans, and how to get a loan without a bank account.
Types of loans
The first step in understanding loans is getting to know the types of credits available. There are many options of loans available for all types of borrowers. These are the most common ones:
personal loan: a type of credit that allows you to get funds from a lender and repay it with interest over a certain period. Funds are available in one lump sum, and repayment is usually made in installments;
payday loans: a smaller loan — usually up to US$ 300 — taken upon the borrower's next paycheck, to be repaid in no more than 30 days;
line of credit: a flexible loan, where the lender stipulates a maximum amount that the borrower can take out anytime they want and repay it with interest. The repayment can be done in one lump sum or over time — either way, the interest is applied as soon as the money is borrowed;
home equity loan: a secured loan based on the equity of your home. This type of loan is mostly used for bigger purchases, such as consolidating debts, paying student loans, medical bills, and other similar applications.
How to get a loan
If you're thinking of applying for a loan for the first time, one question you probably have is how to get a loan. Even though a loan might seem something big and difficult for first timers, it's really not that hard  – these days, it's a very simple and straightforward process.
This is what you need to get a loan: your personal data (name, date of birth, address, contact details, and employment status), your income and employer details, and any other financial services you already have, such as credit cards, student  loans or other outstanding loans.
Some lenders may ask for additional information in order for you to apply for a loan.. With that information, they are going to assess if you're eligible for a loan. If you are eligible, the next step is submitting your application, and the rest is done by the lender.
This entire process can be done online, from submitting your information to getting approved and gaining access to the funds you'll borrow. A lot of companies are now focused on making this process less bureaucratic and accessible to more people.
What if I don't have a bank account?
Now that we went through the process of applying and getting a loan, comes the big question: can you get a loan without a bank account? The answer is yes, you can.
Even though bank accounts can help you provide a financial history, they are only required when applying for a loan at a bank. But there are many other types of lenders that don't fall into the traditional bank category and are on the market to make this process less bureaucratic. 
This is especially important considering that 7.1 million of American households don't have a bank account, according to a study from the FDIC (Federal Deposit Insurance Corporation).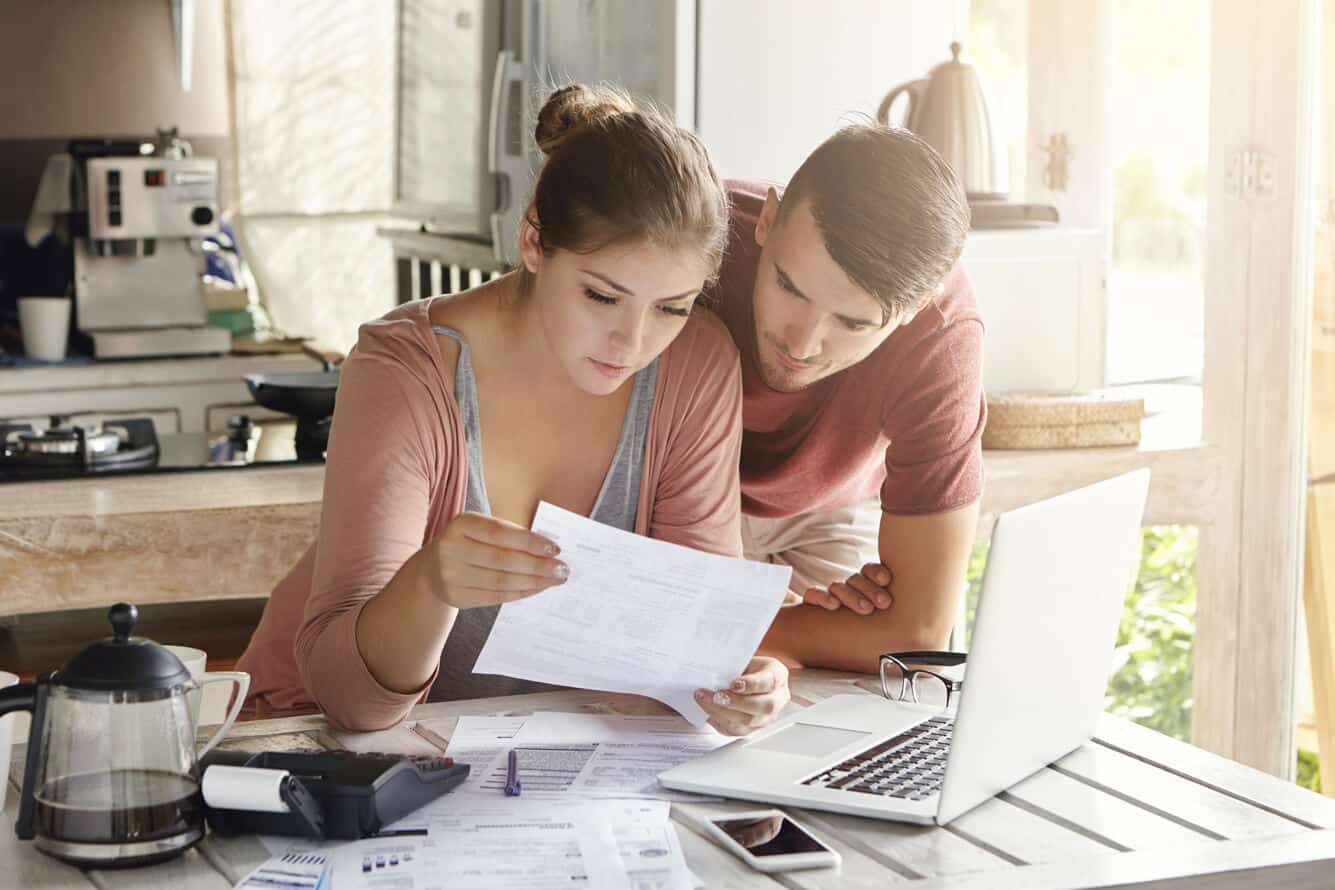 So where can you get a loan without a bank account? At OneBlinc, a range of financial services are available and not having a bank account is not going to keep you from achieving your financial milestones.
What if I have bad credit?
The big question — "can you get a loan without a bank account?" — has been answered, but there's another important one you might be asking yourself: what if I have a bad credit score?
Your credit score is a tool to assess your financial health. However, there are many options of loans that don't require a credit check. This means you can be approved for a loan even if you have bad credit.
There are other ways to paint an accurate picture of your financial life. At OneBlinc we use our own risk assessment algorithm, where we are able to have an overview of your financial life and your ability to repay a loan without being held by the narrow parameters of a credit score.
OneBlinc is a financial services provider focused on offering solutions to all kinds of hard working people in need of help to reach their financial milestones. At OneBlinc you'll find a variety of financial services and a team of experts dedicated to helping you find the best options for your needs.

About us
Unexpected things happen more often than we would like them to. That's why OneBlinc is here to help, whether you have an emergency or just need that extra cash to go through the end of the month. We believe in people, and we understand that everyone might need money someday, somehow.